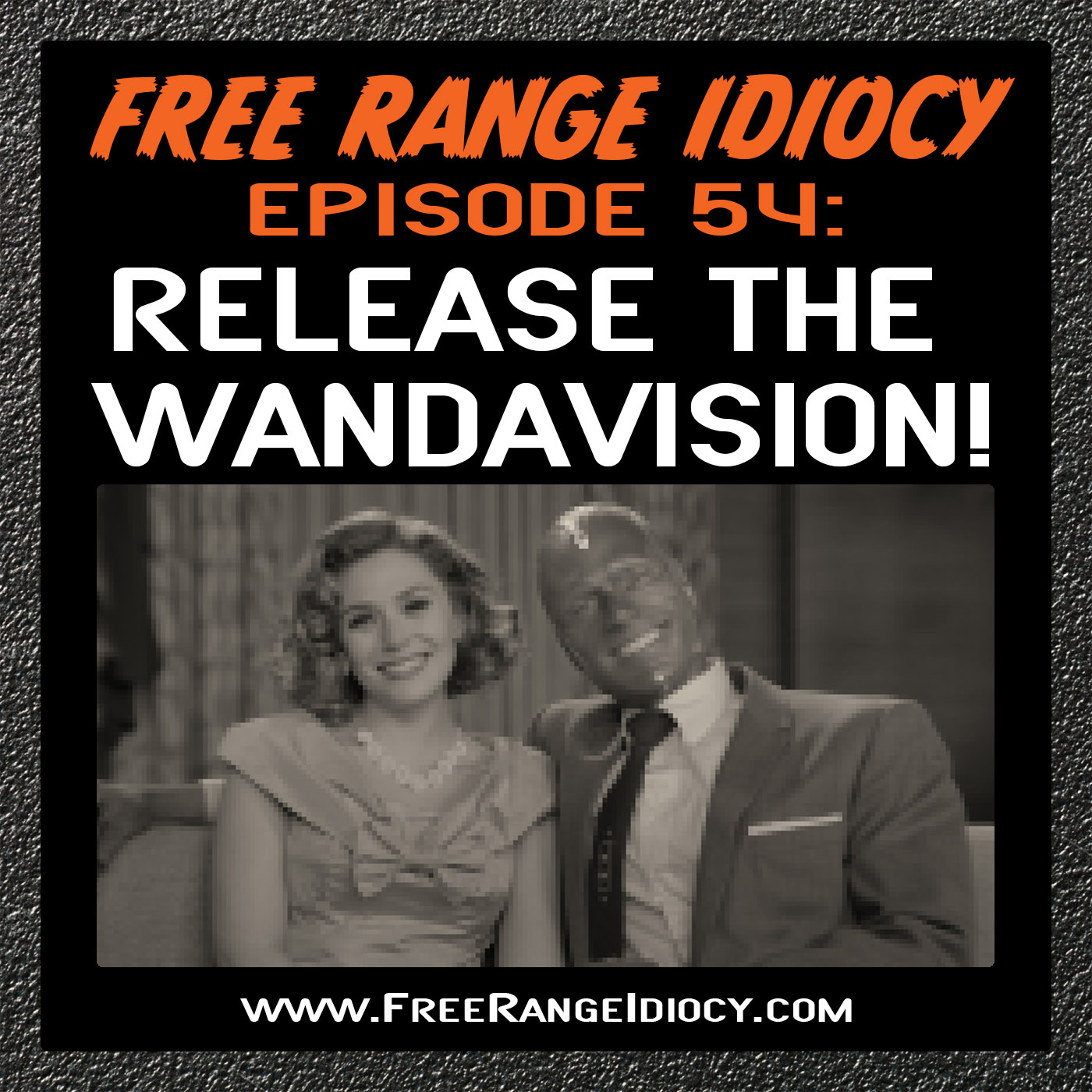 After gritting through "The Year Without Marvel", we get our first dose of the new MCU show WandaVision. So, of course, we needed to geek out to this one for a bit as Feige & Co. decided to drop not one but TWO episodes on a waiting world. We'll give our opinions, thoughts, and more than likely idiotic predictions in this action-packed episode along with a healthy bit of news in The Week In Geek!
LINKS OF INTEREST:
- Favreau & Filoni have a handle on who'll be playing Grand Admiral Thrawn and... it ain't nobody we thought it was going to be
- Speaking of the Dynamic Duo, there's a bit of Star Wars creative civil war brewing over at LucasFilm
- And yeah, the only news for the new BSG series is that there isn't much news at all
- Nope, Todd wasn't just imagining it - Sweden did plant a forest of trees for shipbuilding and it's called the Visingsö Oak Forest
- The cop from Dumb & Dumber? That would be one Harland Williams, also known for Half-Baked, Robots, and... Fudgy Wudgy Fudge Face. Yup, that's the title of a legit movie.
- Holy sweet mother of crap, Todd somehow managed to misspell "sword" during the show ... He was, of course, referring to S.W.O.R.D. which you can learn more about here.
- And while we're at it, here's some info on Advanced Idea Mechanics (A.I.M.) too
...AND ANOTHER THING:
Tim recommends checking out the new Twilight Zone produced by and starring Jordan Peele. We won't mention the streaming app because... well... you know...
Todd thinks you oughta listen to the bonus episode of Battlestar Galacticast where they talk with writer and producer Jane Espenson about the post-series movie, The Plan.
FOLLOW US ON THE SOCIAL MEDIAS:
Did you love what you listened to? Fantastic - we love people with questionable taste that enjoy a couple chuckleheads cracking each other up. Follow us on Facebook, Twitter, and Instagram for more of the internet funny.
Be sure to subscribe to our podcast on Podbean, iTunes, or Spotify!