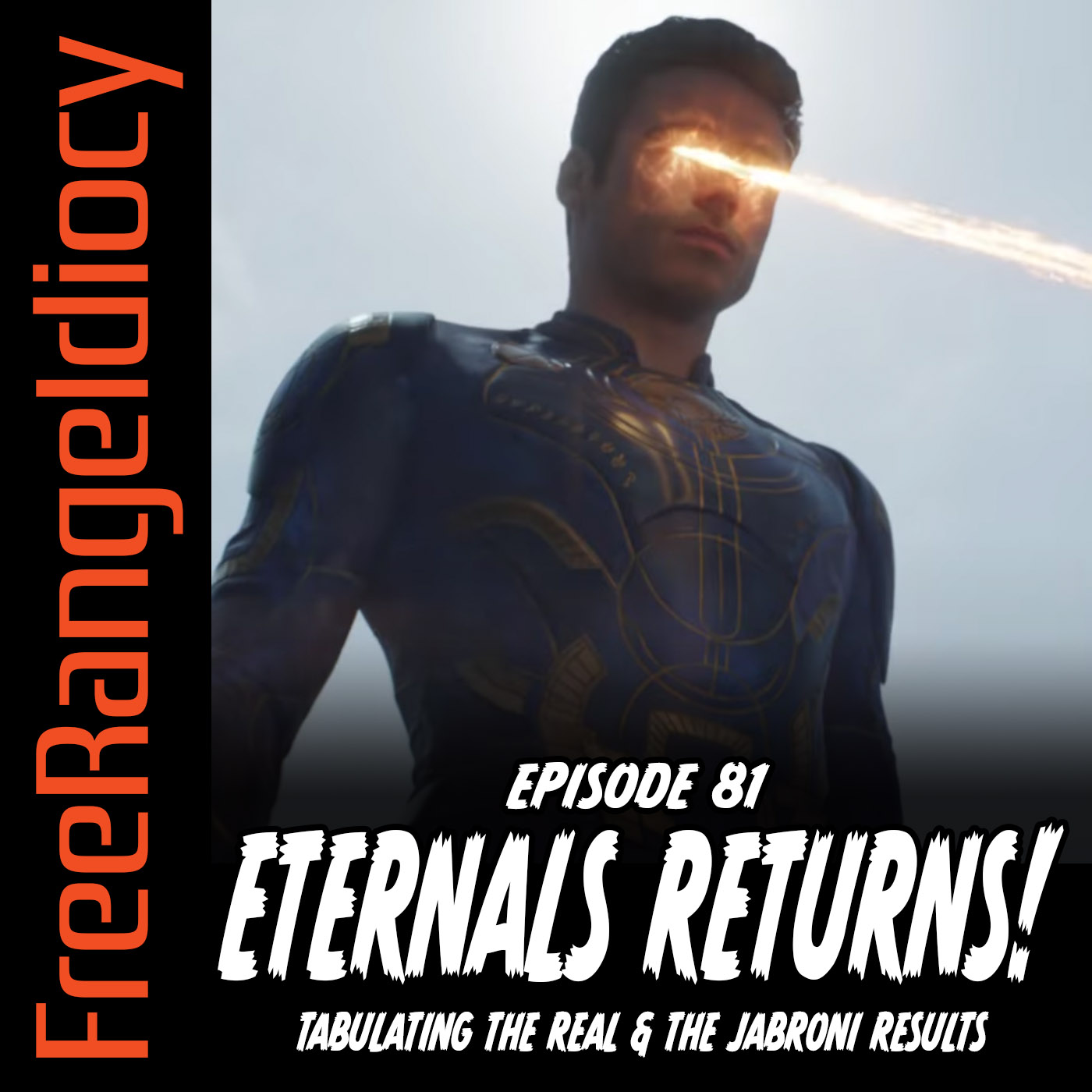 So, how right and how wrong were we in predicting what fan theories would make their way into Eternals? Thanks to The Man They Call Tim's math skills, we're now able to find out. Check out what happened and who takes home the coveted bottle and bragging rights... but mostly the bottle. Also, fantasy football smack talk, our thoughts on Disney+ Day, and good-by to Brother Cavill.
LINKS OF INTEREST:
- In case you missed it, here's everything we got from Disney+ Day 2021
- Rest In Peace to Dean Stockwell
- That game where Steve Smith went off against Da Bears? Yeah, he was pretty good that day - 12 receptions for 218 yards and 2 touchdowns. What could make it worse? It was a playoff game. Anyways, here's some of Number 89's greatest games if you're in the mood for that sort of thing.
...AND ANOTHER THING:
The Man They Call Tim recommends watching LuLaRich on Amazon Prime - a documentary about the shady going-ons surrounding the LuLaRoe pyramid scheme.
Uncle Todd thinks you should read This Is How You Lose The Time War by Amal El-Mohtar and Max Gladstone for a fun and poetic take on sci-fi.
FOLLOW US ON THE SOCIAL MEDIAS:
Did you love what you listened to? Fantastic - we love people with questionable taste that enjoy a couple chuckleheads cracking each other up. Follow us on Facebook, Twitter, and Instagram for more of the internet funny.