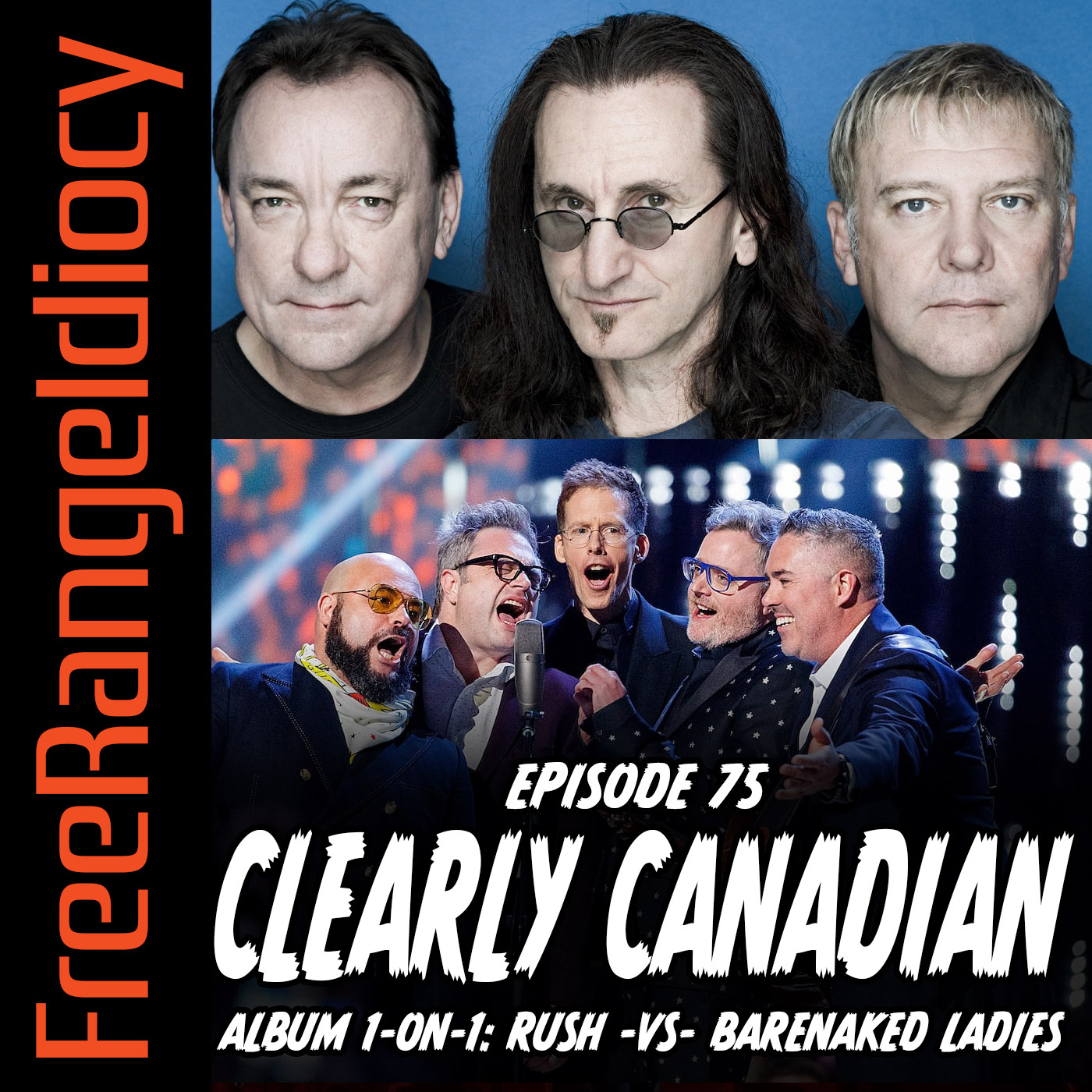 As you might've noticed by some of our previous episodes, we dig on some music from time to time. So, we decided to take this to the next level by assigning each other a favorite album and then reporting back here so all of the interwebs could hear the results. Through pure coincidence, we both chose some of Canada's favorite sons with Todd being given Moving Pictures by Rush to listen to and Tim getting Gordon by Barenaked Ladies. How will it turn out? Give it a listen!
Oh, and we had some thoughts on Marvel's What If...? at about the halfway mark of its first season and the return of football as well.
LINKS OF INTEREST:
- It was Annette Benning who played Mar-Vel / The Supreme Intelligence in Captain Marvel
- Here's the music video for "Tom Sawyer" by Rush in all it's early 1980's glory
- Yeah, side one of Average White Band's AWB album is all killer, no filler
- Check out the crazy of Rush playing "YYZ" in Rio back in the day
- As noted during the edit, Barenaked Ladies were banned from playing a park in Toronto, not Halifax. However, since they wrote "Hello City" about their disastrous few shows in Halifax, Uncle Todd is claiming half credit
- And here's Barenaked Ladies reunited with Steven Page and Andy Creegan at the 2018 Juno Awards after they were inducted into the Canadian Music Hall of Fame
...AND ANOTHER THING:
Tim recommends checking out Signals by Rush - the follow-up to Moving Pictures
Todd thinks you should check out BNL's The Bathroom Sessions on YouTube, specifically this version of "Bedside Manor" with Steven Page.
FOLLOW US ON THE SOCIAL MEDIAS:
Did you love what you listened to? Fantastic - we love people with questionable taste that enjoy a couple chuckleheads cracking each other up. Follow us on Facebook, Twitter, and Instagram for more of the internet funny.