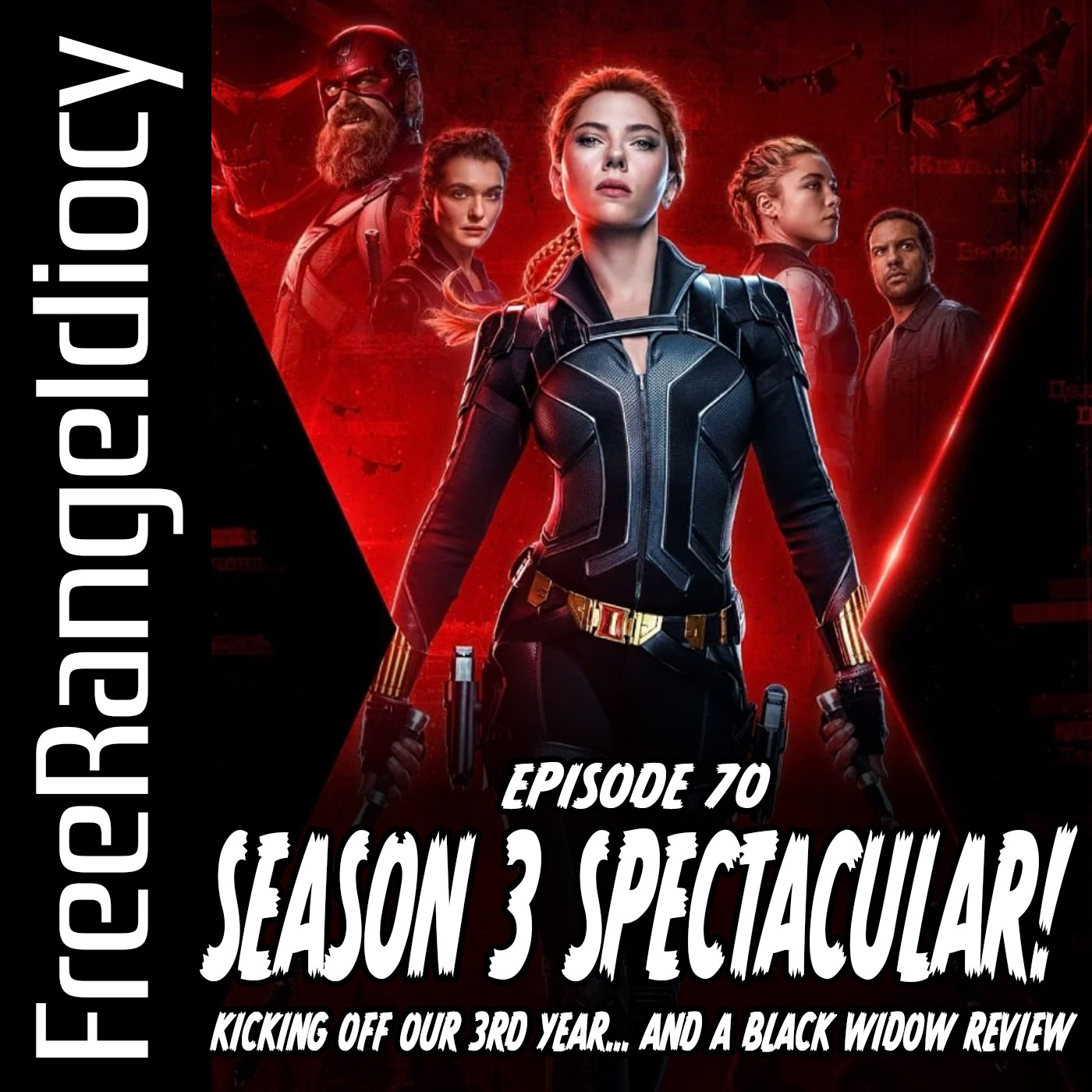 Who would've believed that we'd be kicking off a third season of this here lil' old podcast about everything?! Well, here it is - our first episode of our third year on the interwebs talking about mostly the stuff we like. So it's only fitting that we take a few minutes to reflect on idiocy past before embarking on a whole bunch more idiocy. Oh, and did you happen to notice that we finally got Black Widow to watch?!
All that plus Chris Pratt wrasslin' Bautista, Hugh Jackman, a Robert Downey Jr. return, Star Wars news, and much more!
LINKS OF INTEREST:
- Turns out that much like Will Smith thought he could beat Mike Tyson, Chris Pratt thought he could wrestle Dave Bautista
- Is it possible that Hugh Jackman could enter the MCU playing Wolverine after all?
- And while we're talking about the thought-to-be-impossible, how about RDJ returning as Tony Stark?
- Did the release date for The Mandalorian season 3 get leaked?
- Kevin Feige puts his foot down - no more Stan Lee cameos
- And right on cue, here come the Loki rumors with Kang, the Infinity Stones, and even Mordo
- In case you were wondering about Robert Downey Jr.'s "asking price", the dude made $75 million for Avengers: Endgame alone
- The TV truck guy from Iron Man 3? That would be Adam Pally
- Here's a little more info on the What If...? voice casting
- Triple H on having to cut his hero Ric Flair's acceptance speech short
- Here's the article bashing Black Widow that both Uncle Todd and The Man They Call Tim feel is horsepucky
...AND ANOTHER THING:
Tim recommends watching Lin Manuel Miranda's In The Heights in a theatre near you
Todd thinks you should watch Darkest Hour starring Gary Oldman, and if you already did... watch it again
FOLLOW US ON THE SOCIAL MEDIAS:
Did you love what you listened to? Fantastic - we love people with questionable taste that enjoy a couple chuckleheads cracking each other up. Follow us on Facebook, Twitter, and Instagram for more of the internet funny.
JOIN THE FREE RANGE IDIOCY CONGREGATION & SUBSCRIBE:
Be sure to subscribe to our podcast on Apple Podcasts, Google Podcasts, Spotify, iHeartRadio, Podbean, or search Free Range Idiocy on whatever purveyor of podcasts you prefer!