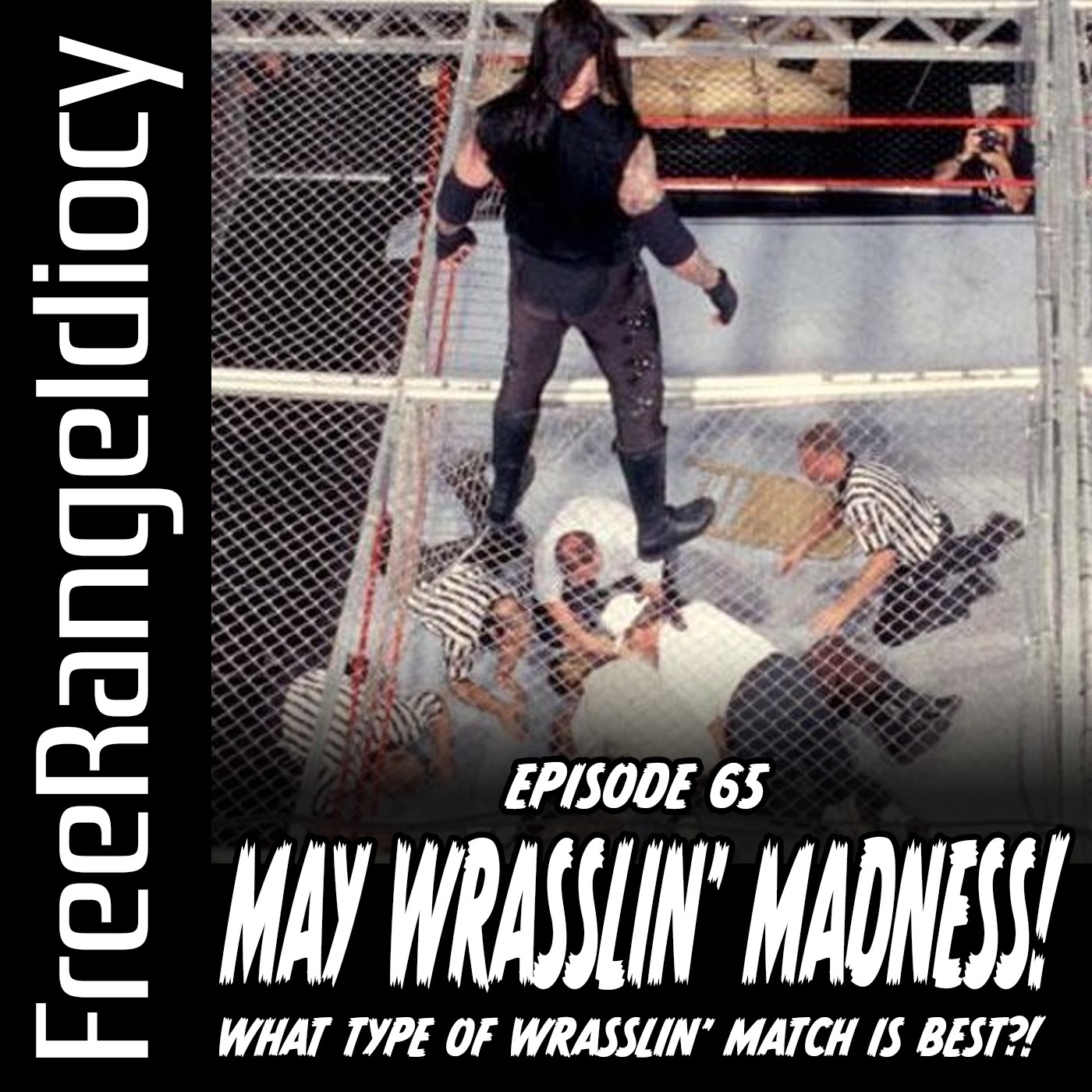 Anyone who's watching professional wrestling for more than a couple minutes is aware that matches can often have some weird stipulations to make things a little more exciting, silly, or downright vicious. But which one is best? And more importantly, which ones do a couple of idiots with their own podcast and apparently little in the way of maturity think are best?! We're glad you asked! In this episode, we break it all down scientifically with our own wrasslin' match type brackets to find the best of the best!
Yeah yeah yeah ... we know it's June, but we recorded this in May and it took a little longer for us to edit and post. Considering everyone else does their brackets for March Madness, we were already a couple months late - so what's another week?
LINKS OF INTEREST:
- Black Panther 2 villian revealed?
- Here's some video of Samoa Joe performing his signature move, the Muscle Buster
- A little more information on Namor, aka The Sub-Mariner, for those interested
- Looks like Doctor Strange almost made it into WandaVision after all
- And here's.... well... that scientific study that Todd was referencing... to our eternal shame
- Here's Wrestling With Wregret's PPV Review of Souled Out
...AND ANOTHER THING:
Tim recommends watching "The Story Of Late Night" on CNN that covers the rise of late-night talk shows
Todd thinks you should be listening to "When God Was Great", the new album from The Mighty Mighty Bosstones right now
FOLLOW US ON THE SOCIAL MEDIAS:
Did you love what you listened to? Fantastic - we love people with questionable taste that enjoy a couple chuckleheads cracking each other up. Follow us on Facebook, Twitter, and Instagram for more of the internet funny.
Be sure to subscribe to our podcast on Podbean, iTunes, or Spotify!