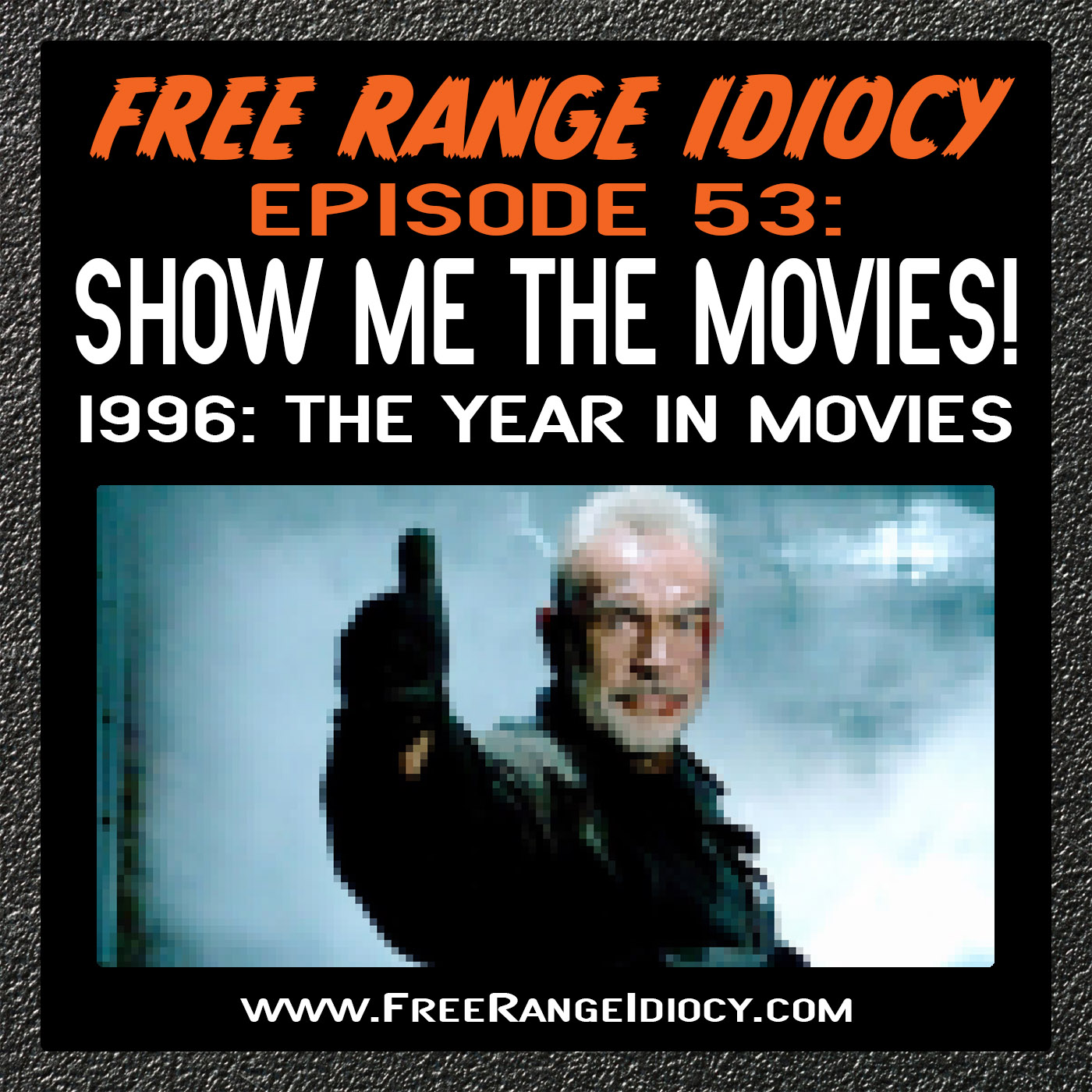 A ways back, we dove into movies from the year 1977 (Episode 38) and came up with some rather interesting results. Well, we're back at it again - this time, with a year that's a bit more recent and relevant to a couple guys in their 40's, the year 1996. We talk about our top movies, honorable mentions, and flicks that surprised us along with our normal assortment of nonsense.
LINKS OF INTEREST:
- Here's Dave Chapelle's Saturday Night Live monologue from a couple months ago
- And why not? Here's Eddie Murphy's SNL monologue from late 2019
- We both got this one wrong... The hologram doctor making a cameo in Star Trek: First Contact was from Star Trek: Discovery and not Deep Space Nine
- And here's the Frank Zappa interview that Todd mentioned where he's talking about how the music industry works
...AND ANOTHER THING:
Tim recommends watching Star Wars Gallery: The Mandalorian for all the behind the scenes goodness we're gonna get from this past season
Todd thinks you should check out The Mortician on WWE Network - the story of Bill Moody, the man behind Paul Bearer.
FOLLOW US ON THE SOCIAL MEDIAS:
Did you love what you listened to? Fantastic - we love people with questionable taste that enjoy a couple chuckleheads cracking each other up. Follow us on Facebook, Twitter, and Instagram for more of the internet funny.
Be sure to subscribe to our podcast on Podbean, iTunes, or Spotify!