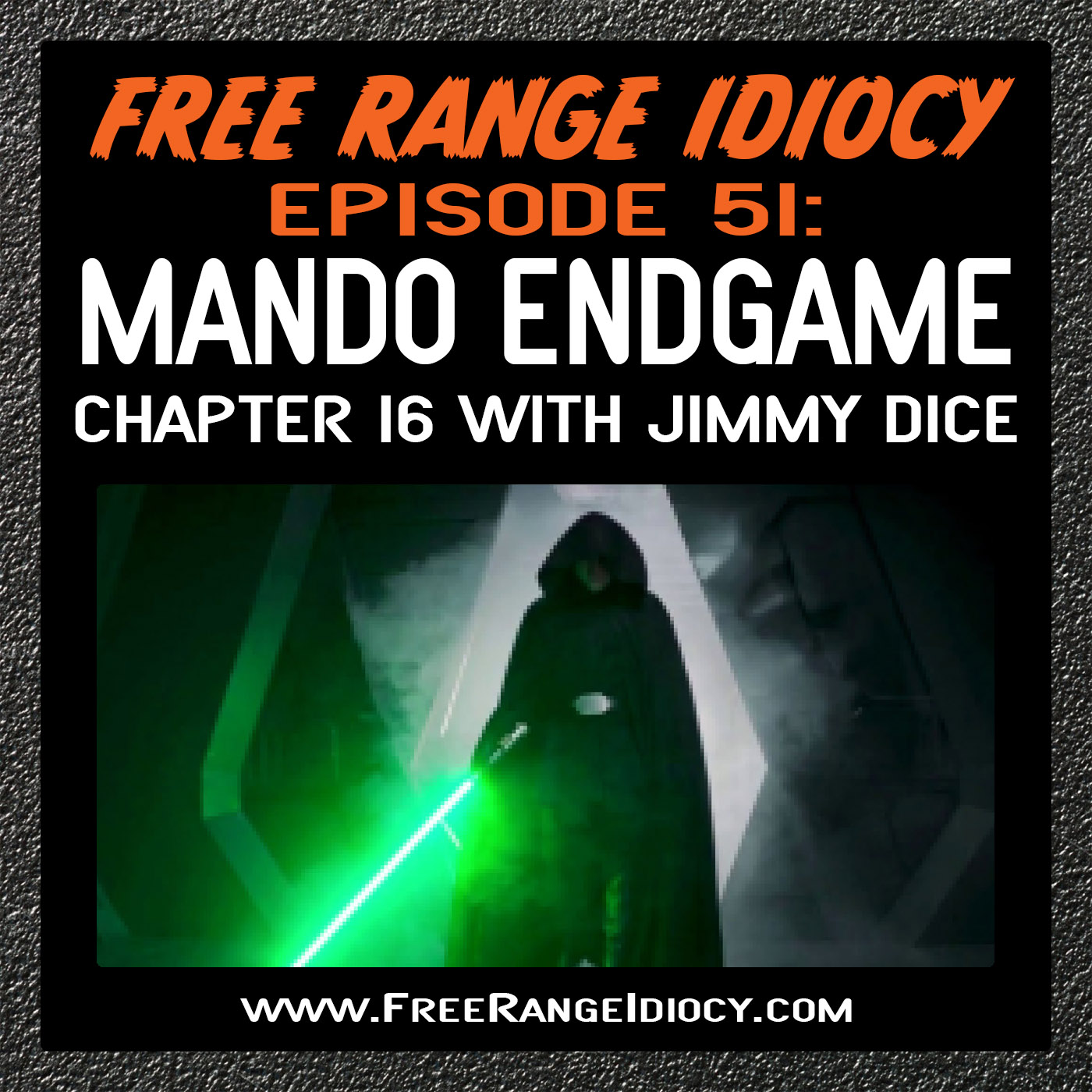 The Mandalorian was the most glorious thing to come out of the trainwreck that was 2020, and we will not argue about this. So it was only natural that we took some time to go deep geek on the final chapter that doubles as one of the greatest season finales in history with our good friend Jimmy Dice from Scruffy Looking Podcasters.
Programming note... We recorded this episode the Sunday after Chapter 16 streamed and had planned to release it as two episodes the weeks before Christmas. As you can clearly see, that didn't happen, so feel free to chuckle at all the holiday references and enjoy this as our parting gift from 2020.
LINKS OF INTEREST:
- Here's the original SNL Five Timers club skit with Tom Hanks and others along with what appears to be a 12 year old Conan O'Brien
- Here's the episode of Scruffy Looking Podcasters where they talked about (and laughed at) Tim's Mando theory
- Here's the IMDB page of Peyton Reed in all its glory
- Surprise surprise, Todd was wrong! The photo Katee Sackhoff posted of the bridge on her Instagram page wasn't Mark Hammill, but her dad.
- However, he did redeem himself because yes indeed, the Dave Klein who was the director of photography on "The Tragedy" was the same guy who worked with Kevin Smith all the way back in 1994 on Clerks.
- As always, be sure to check out Scruffy Looking Podcasters for all your Star Wars pod needs
...AND ANOTHER THING:
Tim is pretty excited about his new desk from Vari and gives it a hearty thumbs up.
Todd thinks the Nick Offerman yule log video is quality viewing for any time of year.
FOLLOW US ON THE SOCIAL MEDIAS:
Did you love what you listened to? Fantastic - we love people with questionable taste that enjoy a couple chuckleheads cracking each other up. Follow us on Facebook, Twitter, and Instagram for more of the internet funny.
Be sure to subscribe to our podcast on Podbean, iTunes, or Spotify!