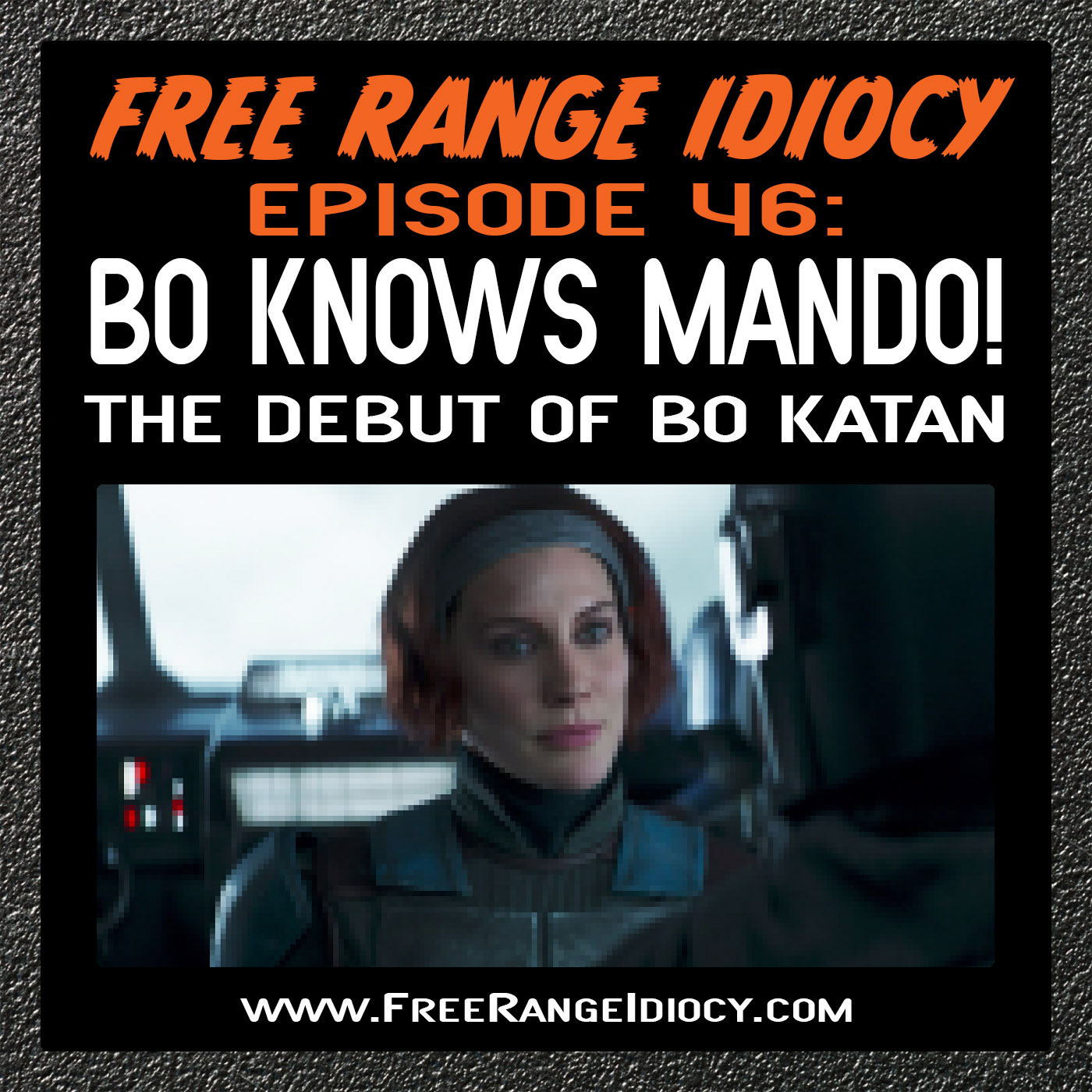 After watching last week's episode of The Mandalorian, it was pretty easy to decide what we'd be talking about in this episode. That's right, we'll be geeking out over the debut of Bo Katan into the live action Star Wars universe, played by none other than Katee Sackhoff herself. After all, it's not every day that you have a character go from animation to live action played by the same actor who voiced them in the cartoon, right?!
LINKS OF INTEREST:
- Here's the IMDB page for Chapter 11: The Heiress for all your research needs
- And while we're at it, here's the IMDB page for Katee Sackhoff as well
- Todd was once again wrong - the movie is V for Vendetta, not V for Vengeance
- That terrible butt-to-the-face finishing move that Todd was talking about? It's called The Rearview and is/was performed by Naomi. And yeah, although athletic, it's just as dumb as it sounds.
- The actor who played Axe Woves (the Mandalorian not played by Katee Sackhoff or Sasha Banks) was Simon Kassianides
...AND ANOTHER THING:
Tim recommends revisiting the music of The White Stripes and celebrating their entire catalog from beginning to end.
Todd advises you to check out the new album from Fantastic Negrito called Have You Lost Your Mind Yet? available on most streaming platforms.
FOLLOW US ON THE SOCIAL MEDIAS:
Did you love what you listened to? Fantastic - we love people with questionable taste that enjoy a couple chuckleheads cracking each other up. Follow us on Facebook, Twitter, and Instagram for more of the internet funny.
Be sure to subscribe to our podcast on Podbean, iTunes, or Spotify!