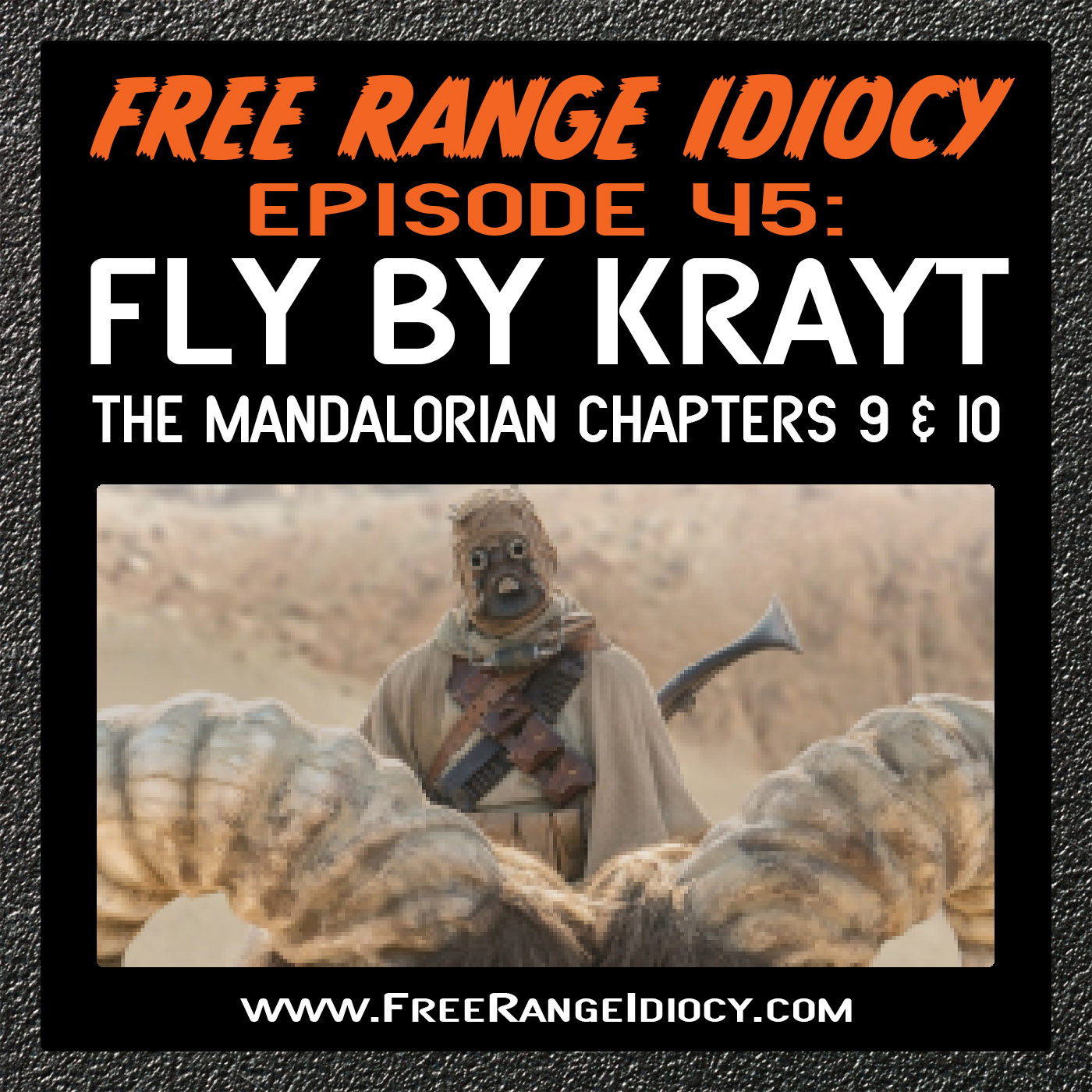 It's been a long year, but having a new season of The Mandalorian makes it all worth it!
Okay, that's probably overstating it a bit, but we're clinging to every little shred of goodness we can squeeze in before something else bad happens. This time around, we're talking about what we liked and what we loved from the first two episodes of season two and doing a buy/sell lightning round that doesn't take 90 minutes!
LINKS OF INTEREST:
- Here's the infamous Hulk Hogan / Kevin Nash "Fingerpoke of Doom" match
- Here's all the ways that Star Wars was influenced by Frank Herbert's Dune
- Here's that video of Samuel L. Jackson being dubbed in over Darth Vader's dialogue. And yes, it's actually better than you think it'll be.
- Todd is a complete doofus. It was the Beastie Boys who recorded "She's Crafty" (from 1986's License To Ill album), not Run DMC. Reverend Run and the fellas released "It's Tricky" (from 1987's Raising Hell album).
- The other X-Wing pilot from Chapter 10 was Paul Sun-Hyung Lee
- The name of the show Todd was talking about was Riptide and the helicopter's name was The Screaming Mimi. Because it was the 80's and that sort of thing got big ratings
...AND ANOTHER THING:
Tim recommends catching up on 30 Rock with him this winter
Todd advises you to check out Katee Sackhoff reacting to her performance in Halloween Resurrection on her YouTube channel
FOLLOW US ON THE SOCIAL MEDIAS:
Did you love what you listened to? Fantastic - we love people with questionable taste that enjoy a couple chuckleheads cracking each other up. Follow us on Facebook, Twitter, and Instagram for more of the internet funny.
Be sure to subscribe to our podcast on Podbean, iTunes, or Spotify!