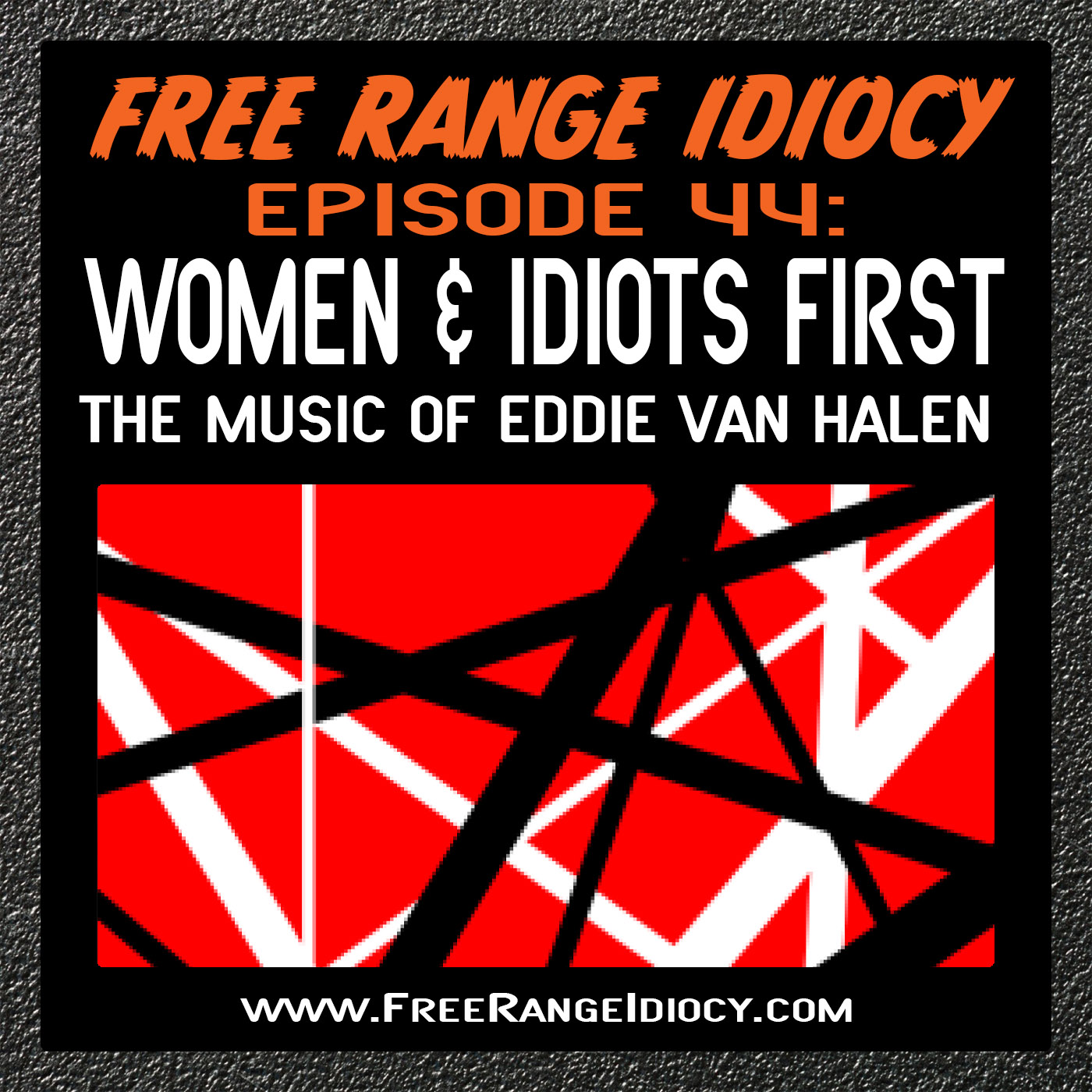 This time around, we're talking about the music of Eddie Van Halen and the band that bears his name. We'll cover our favorite guitar acrobatics, favorite songs, why David Lee Roth is a knucklehead, and much more!
LINKS OF INTEREST:
- Here's the history of Van Halen and discography for your researching pleasure
- Yup, that whole "Sam & Dave" tour with Van Halen did actually happen. And yes, it was as disastrous as one would imagine
- Here's Bruce Springsteen & The E-Street Band playing "Jump" with guest guitarist Tom Morello (Rage Against The Machine)
- Here's Jack White building a guitar from scraps in a cow field
- Looks like Todd managed to remember this one right... Dave Davies of The Kinks slashed his amp's speaker to distort the sound. But there's a whole lot more too.
- Here's the story of the "other" Van Halen lead singer no one heard of until recently, Mitch Malloy
- Here's Sammy Hagar talking about bringing Alice In Chains on tour with Van Halen
- Here's Van Halen's 2015 Billboard Music Awards performance and here's AC/DC playing the Grammys that same year. Judge for yourself
- Slight whiff on Tim's behalf - Dixville Notch is the small town in New Hampshire that holds the distinction of holding the first presidential vote in the nation just after midnight on election day - not Franconia Notch
...AND ANOTHER THING:
Tim recommends checking out "A West Wing Special To Benefit When We All Vote" on HBOMax
Todd advises you to go watch Pixar's Coco about a dozen times this week because it's a wonderful and gorgeous movie.
FOLLOW US ON THE SOCIAL MEDIAS:
Did you love what you listened to? Fantastic - we love people with questionable taste that enjoy a couple chuckleheads cracking each other up. Follow us on Facebook, Twitter, and Instagram for more of the internet funny.
Be sure to subscribe to our podcast on Podbean, iTunes, or Spotify!