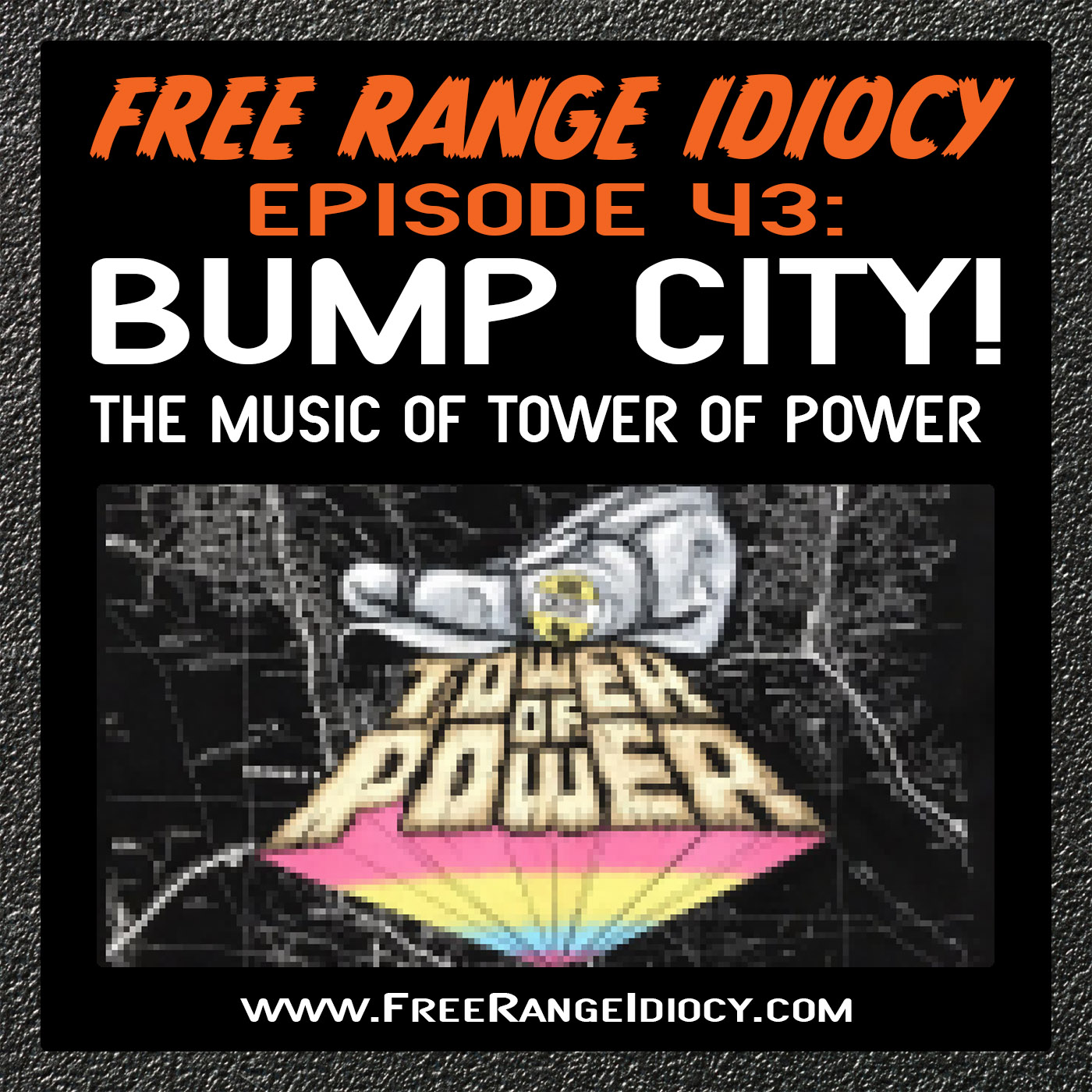 In this episode, we geek out over Todd's favorite band and initiate Tim into the wonder that is East Bay soul - Oakland's own, Tower Of Power. Helping us along is music educator, working musician, funk aficionado, and friend of Todd, mister Jim Robins.
We'll do a dive into Todd and Jim's favorite songs and albums from the band's 52 (and counting) year career, some hidden gems, and then go all fantasy football on their dream TOP line-ups!
LINKS OF INTEREST:
- As you may or may not know, our beloved BSG XO Michael Hogan needs some help these days. Here's GoFundMe to help him and his wife with medical expenses and care. Also consider following Fleet Is Family on Twitter for more information as well.
- Here's some info about The Fantastics in case you were wondering
- Here's the Tower Of Power wikipedia page, complete with discography and personnel through the years
- Yeah, Jesse Maguire can knock the socks off the national anthem
- And for comparison, here's TOP horns playing the national anthem with singer Marcus Scott. Dig that quote of "You're Still A Young Man" at the end!
- Here's a video of Huey Lewis & The News backstage with the Tower Of Power horns sometime in the mid-80's 
- And while we're at it, here's what Huey and the boys sounded like with the mighty TOP horns backing them up
- Todd was a complete dope. As anyone with any sense knows, that was Eddie Murphy talking about his Aunt Bunny falling down the stairs, not Richard Pryor
- Here's Rocco Prestia with David Garibaldi, Lenny Pickett, and Jeff Tamalier playing some "Oakland Stroke" and "What Is Hip?". Stripped down like this, you can really hear the way the bass and drums fit together.
- Here's the first ever Tower Of Power music video for "Credit" from back in the day.
- And, as far as we know, here's their only other true music video, released some 30 years later for "Look In My Eyes"
- Once again, Todd was a dope. The Saturday Night Live closing song is called "Waltz In A".
...AND ANOTHER THING:
JIM heartily recommends checking out the first 11 studio albums by the band Chicago featuring Terry Kath.
TODD implores you to watch the documentary "The Sheik" on YouTube and follow The Iron Sheik on Twitter.
TIM is all about Jack White's musical performances on SNL from a couple weeks ago
FOLLOW US ON THE SOCIAL MEDIAS:
Did you love what you listened to? Fantastic - we love people with questionable taste that enjoy a couple chuckleheads cracking each other up. Follow us on Facebook, Twitter, and Instagram for more of the internet funny.
Be sure to subscribe to our podcast on Podbean, iTunes, or Spotify!