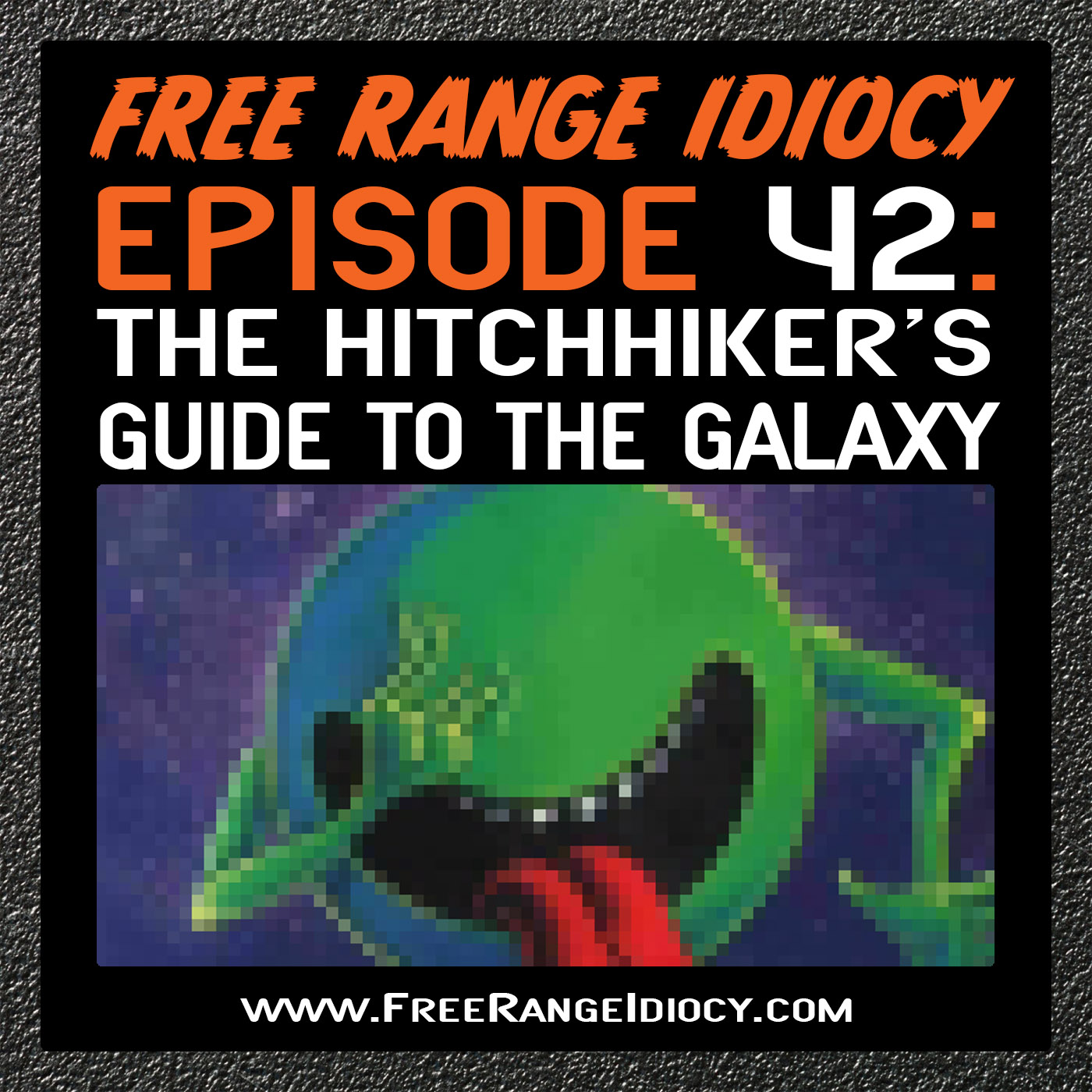 Welcome to the first, second, or third edition of The Free Range Idiocy Book Club!
With this being our 42nd episode, we thought it was only appropriate that we talk about one of Todd's favorite books ever (which explains quite a bit really), The Hitchhiker's Guide To The Galaxy by Douglas Adams.
Come along for the ride, stay for the questionable and obscure references!
LINKS OF INTEREST:
- Aren't a wrestling savant like Tim? Here's some info on The Moondogs
- Just what we needed in 2020, Mando drama!
- Here's the video where Kevin Smith discusses what it's like working with Bruce Willis on the set of Live Free or Die Hard
- Looks like Todd managed to get this one right! Tom Robbins has authored 8 novels... along with 2 non-fiction books, a collection, and a novella. Okay, so it's partial credit.
...AND ANOTHER THING:
TIM just saw Antebellum and highly recommends it.
TODD recently watched Birds of Prey & The Fantabulous Emmancipation of One Harley Quinn and it was a fun ride.
FOLLOW US ON THE SOCIAL MEDIAS:
Did you love what you listened to? Fantastic - we love people with questionable taste that enjoy a couple chuckleheads cracking each other up. Follow us on Facebook, Twitter, and Instagram for more of the internet funny.
Be sure to subscribe to our podcast on Podbean, iTunes, or Spotify!