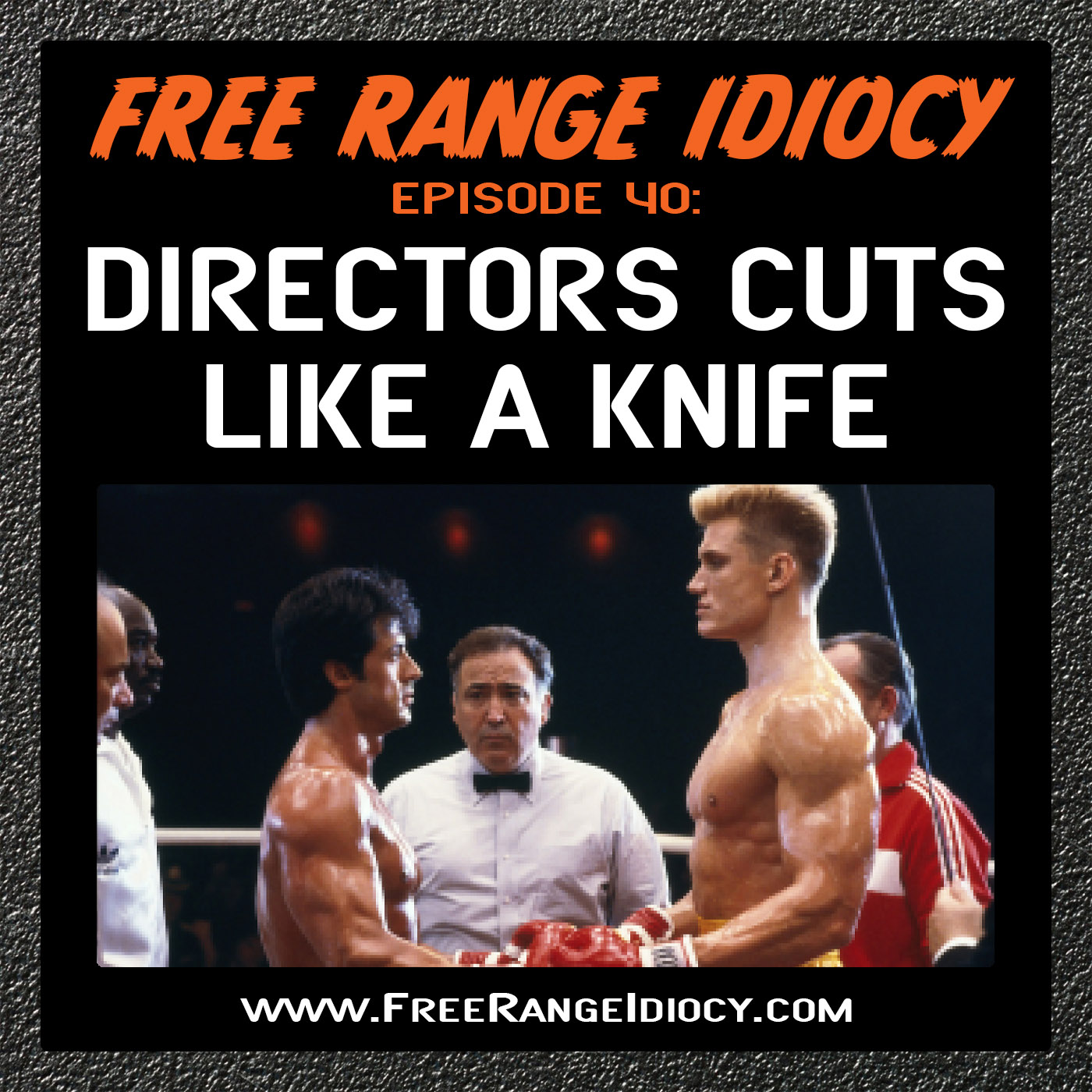 This time around, we tackle the news that we have a couple of older movies getting the re-cut and re-store treatment with dubious upcoming anniversaries. Sylvester Stallone is working on a directors cut of Rocky IV for its 35th anniversary and Francis Ford Coppola is giving us his definitive cut of The Godfather Part III on its 30th anniversary. We contrast all of that with the upcoming Snyder Cut of Justice League on its... third anniversary?!... and decide whether we're buying or selling all of this nonsense.
LINKS OF INTEREST:
Just to keep the facts straight, Disney did decide to give us a Mandalorian trailer, it just came a few days after we recorded this episode.
Here's the "How To Make A Blockbuster Trailer" video Todd heard about on Fatman Beyond.
And yes, they are totally using mannequins for people to make out with on soap operas during COVID.
Some background on the robot from Rocky IV, in case you're into that sort of thing.
Warning: watching video of the Carl-Arnold handshake from Predator will raise your testosterone levels 400%.
For those among the curious, Tim was correct - Jesse Ventura became a governor before Arnold. Ventura was governor of Minnesota 1991-1995 and Arnold Schwarzenegger was governor of California 2003-2011.
Here's the full version of James Brown's "Living In America". The Eddie Murphy call out is just after the 4-minute mark.
Tucker: A Man and His Dream was definitely not Coppola's finest box office moment, costing an estimate $23 million to make and only making $19.6 million in theaters. 
Yup, Todd managed to get it somewhat right. The Oscars took back their nomination for The Godfather score because a piece of a theme had been used in another movie.
Here's Shawn Michaels hamming it up leading to his match with Hulk Hogan.
...AND ANOTHER THING:
TIM recommends checking out the music reaction videos from Twinsthenewtrend on YouTube. Life's been good to these kids - they've got over 630,000 subscribers!
TODD thinks you should drop what you're doing and download the new track "Rise" from Corey Henry & The Funk Apostles.
FOLLOW US ON THE SOCIAL MEDIAS:
Did you love what you listened to? Fantastic - we love people with questionable taste that enjoy a couple chuckleheads cracking each other up. Follow us on Facebook, Twitter, and Instagram for more of the internet funny.
Be sure to subscribe to our podcast on Podbean, iTunes, or Spotify!