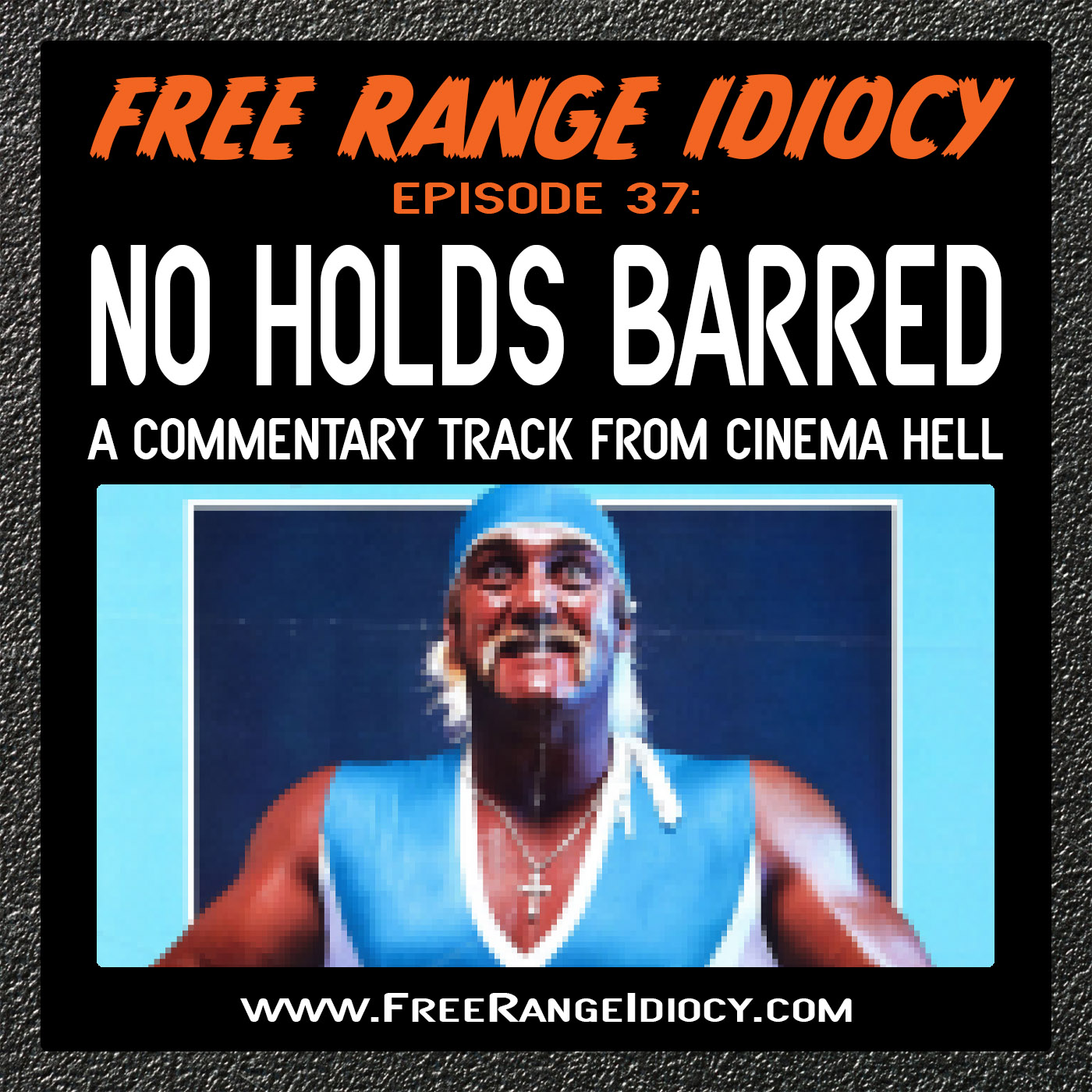 What happens when you combine the 1980's, Hulk Hogan, Deebo, Robert Fuller, and a dump truck dosage of kayfabe? You wind up with the cinematic masterpiece that is No Holds Barred. For no good reason in particular, we decided to do our own commentary track of this adventure into 'rassling cinema and you can play along. As of this recording, the movie is streaming on Amazon Prime Video, but you should be able to find it anywhere or cue up your old VHS copy. When we get to the commentary, we'll give a countdown and you'll be able to watch the movie with us jabbering in your ear!
The commentary in this episode starts around the 20 minute mark.
LINKS OF INTEREST:
- The first handshake of The Mega Powers (Hulk Hogan and Randy "Macho Man" Savage) was indeed a big deal. Just ask Hogan.
- For those of you interested in a little background on Jim Beam's Old Tub, here you go.
- Wilfred Brimley was 50 years, 9 months, and 6 days old when Cocoon was released in theaters. And today I learned there's such a thing as the "Brimley/Cocoon" line when you cross that particular milestone.
- Wondering what kayfabe means? Here's your definition.
- And yes, it appears Todd was correct in saying there was a practical reason for pirates to wear an eye patch besides missing a peeper or trying to look cool.
...AND ANOTHER THING:
Tim heartily recommends you re-visit the excellence that was Bill & Ted's Excellent Adventure 
Todd thinks you should start binging Longmire if only to get a little more BSG alumni into your life
FOLLOW US ON THE SOCIAL MEDIAS:
Did you love what you listened to? Fantastic - we love people with questionable taste that enjoy a couple chuckleheads cracking each other up. Follow us on Facebook, Twitter, and Instagram for more of the internet funny.
Be sure to subscribe to our podcast on Podbean, iTunes, or Spotify!