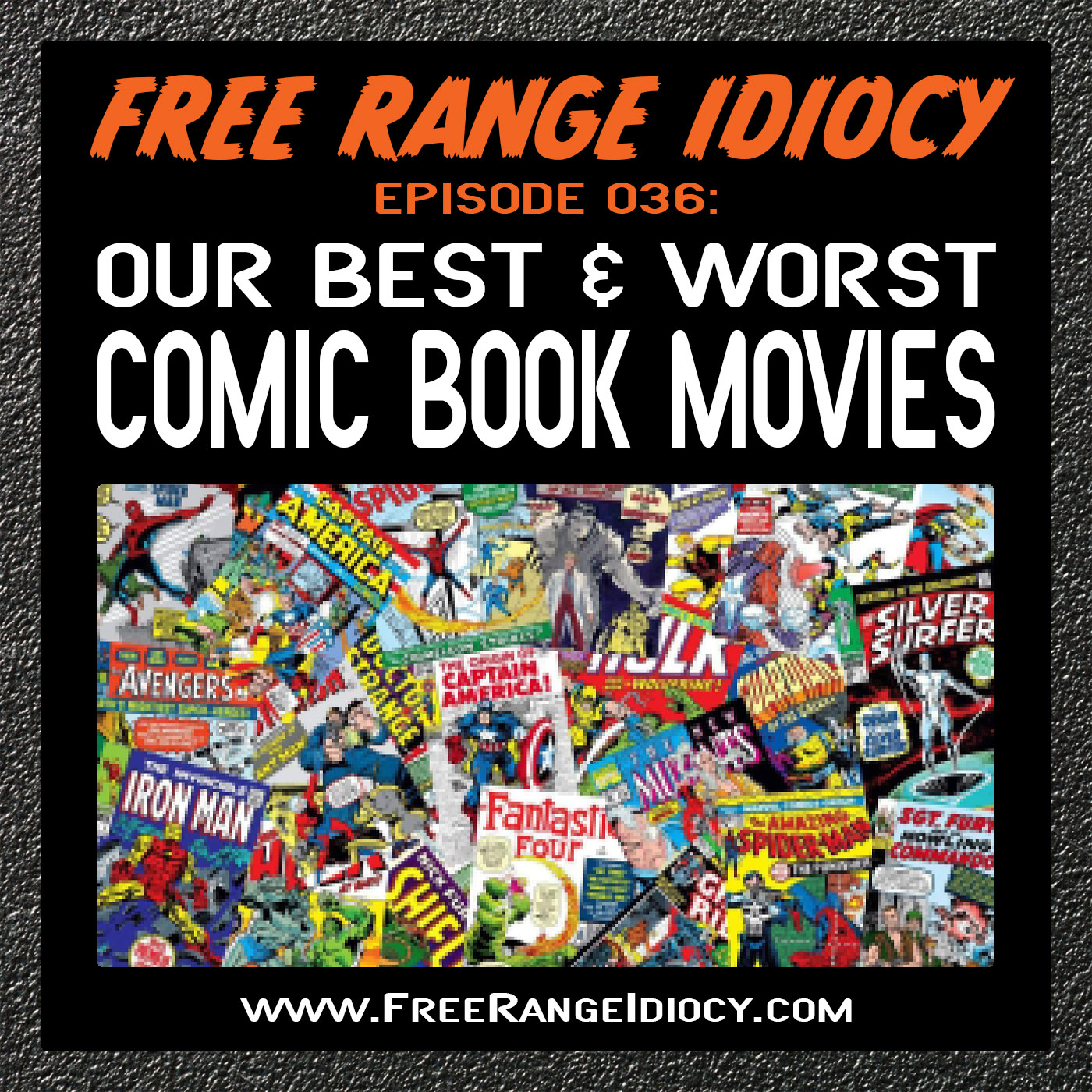 As you may have noticed, we love us some comic book movies. In this episode, we're going to talk about the best and worst ones we've ever seen.
TIMESTAMPS OF INTEREST:
Best begins at 0:28:00
Worst begins at 2:03:00
LINKS OF INTEREST:
- Kevin Smith's take on comic book movies and the Martin Scrocese kerfuffle
- Holy Night Shift Batman! We may be getting Michael Keaton back as the caped crusader!
- This is a favorite Avengers: Endgame crowd reaction video
- Yeah, that Logan trailer set to Johnny Cash's version of "Hurt" was epic
- The story of how we got Samuel L. Jackson as Nick Fury
- And here's why we should be glad that they didn't ask the previous guy to come back
- In case you want to avoid watching Batman v Superman, the first trailer they released will save you the trouble since it gives away everything
- Looks like Ray Fisher won't be back playing Cyborg or going to a bbq at Joss Whedon's house any time soon
...AND ANOTHER THING:
Tim highly recommends checking out Steve Austin's Broken Skull Sessions on the WWE Network.
Todd thinks you ought to listen to more neo-soul with Melanie Faye whose music is on most streaming platforms as well as Instagram, Twitter, and YouTube.
FOLLOW US ON THE SOCIAL MEDIAS:
Did you love what you listened to? Fantastic - we love people with questionable taste that enjoy a couple chuckleheads cracking each other up. Follow us on Facebook, Twitter, Instagram, and now YouTube for more of the internet funny.
Be sure to subscribe to our podcast on Podbean, iTunes, or Spotify!