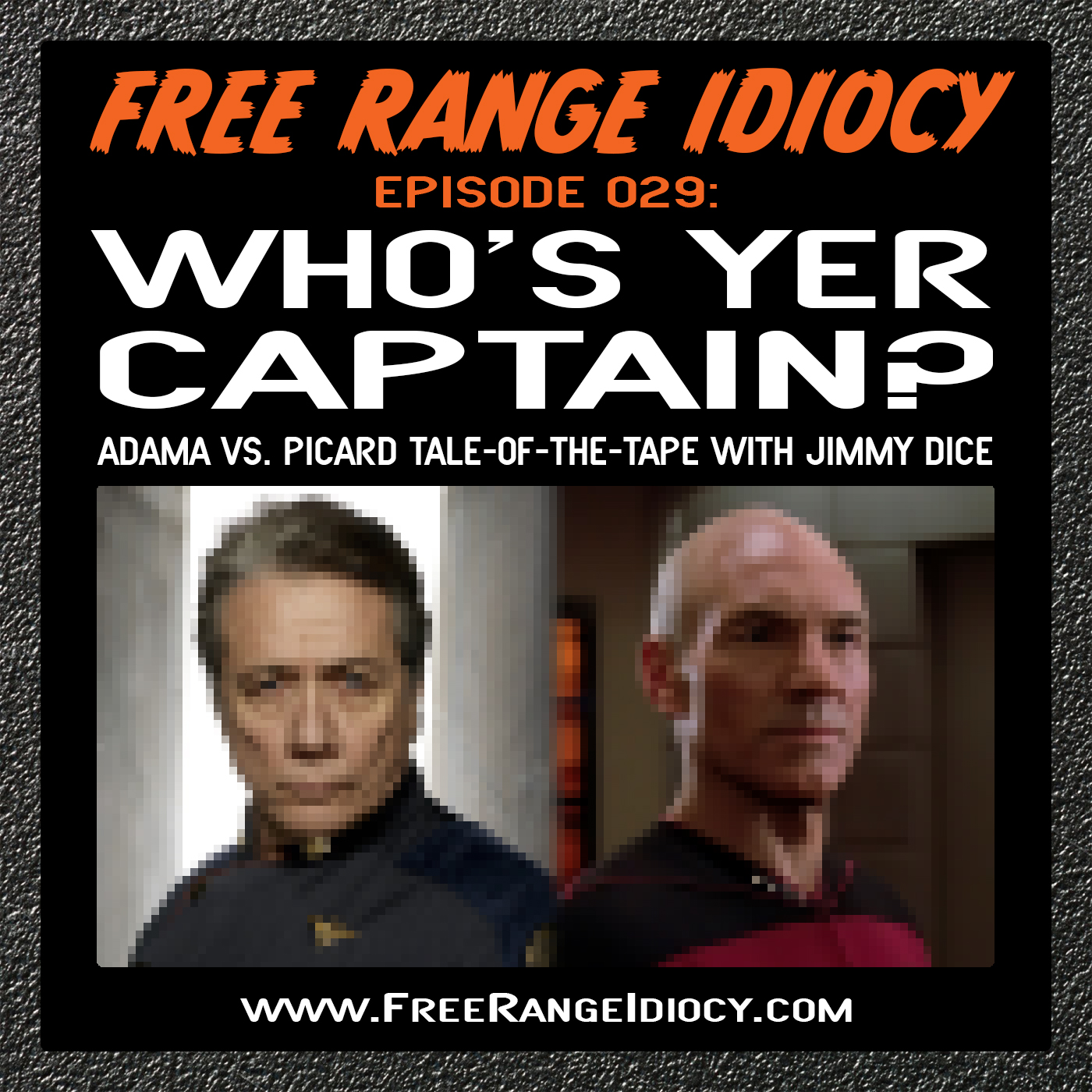 We welcome back Jimmy Dice from Scruffy Looking Podcasters to help us break down who is the best starship captain: William Adama or Jean Luc Picard? Using categories like intelligence, tactical acumen, and more we'll figure out who'd you want at the helm of your adventure through the cosmos and a whole lot more.
Scruffy Looking Podcasters is a stuck-up, half-witted Star Wars podcast that is definitely worth your time, featuring Jimmy Dice, Kev Garbett, Chris Hall, and Ed Bosshart
LINKS OF INTEREST:
- For reference purposes, here's some background information on William Adama.
- And here's a couple of reference articles for Jean Luc Picard.
- Oh yeah, and that Fred Wesley song that Todd mentioned called "Breaking Bread"? It's pretty great.
...AND ANOTHER THING:
TIM was pretty enthralled by the documentary series McMillions, which talks about the guy who scammed the McDonald's Monopoly game for years.
TODD highly recommends watching the documentary ZZ Top: That Little Ol' Band From Texas as well as checking out one of their newer singles, "Gotsa Get Paid" which pretty badass.
JAMES is pretty excited to start reading the first few books in The Expanse books series. And you should totally check out the new song from his band The Fogcutters called "New Moanin'" which features Ryan Zoidis of Lettuce.
FOLLOW US ON THE SOCIAL MEDIAS:
Did you love what you listened to? Fantastic - we love people with questionable taste that enjoy a couple chuckleheads cracking each other up. Follow us on Facebook, Twitter, Instagram, and now YouTube for more of the internet funny.
Be sure to subscribe to our podcast on Podbean, iTunes, or Spotify!