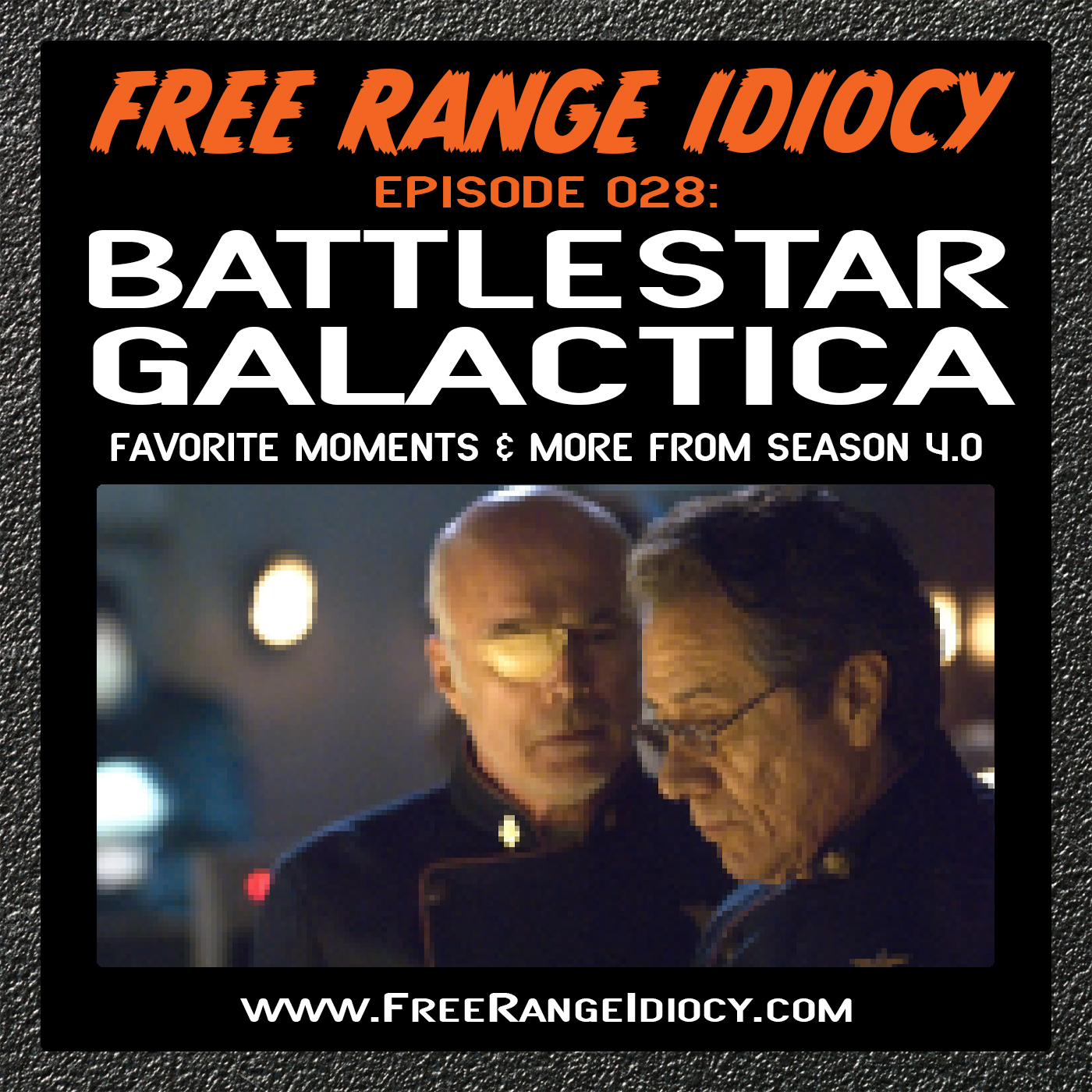 We weren't just teasing with our BSG Razor episode, we're back to complete our epic deep geek of the greatest television show ever made, Battlestar Galactica! In this episode, we discuss the best moments from the first half of the final season, favorite characters, and list our favorite shows along with some healthy sidetracks into the world of professional wrestling, driver's ed, and more. And the episode is under 3 hours! Will wonders never cease?!
LINKS OF INTEREST:
- Jeri-Show might've been a short-lived tag team in the WWE, but they definitely left a mark as well as having an epic (and cheesy) mash-up of an entrance song.
- Here's Chris Jericho in AEW reading his list of wrestlers he won't be wrestling again. Wonder how he feels about Moxley?
- Yeah, that episode of SmackDown with Brock Lesnar giving Big Show a superplex and collapsing the ring is pretty cool.
- It was Georgia that was giving out licenses (almost 20,000 of 'em) to new drivers without taking their road test. Again, what could possibly go wrong?
- Here's the Wikipedia list of BSG Season 4 episodes for reference purposes.
...AND ANOTHER THING:
TIM implores you to watch Disney Gallery: The Mandalorian on Disney+ for a great behind-the-scenes look at one of our favorite TV shows from the last year.
TODD suggests you continue diving into the Star Wars world with Empire of Dreams, a documentary covering the early part of George Lucas' career as well as the making of the OG trilogy.
FOLLOW US ON THE SOCIAL MEDIAS:
Did you love what you listened to? Fantastic - we love people with questionable taste that enjoy a couple chuckleheads cracking each other up. Follow us on Facebook, Twitter, Instagram, and now YouTube for more of the internet funny.
Be sure to subscribe to our podcast on Podbean, iTunes, or Spotify!