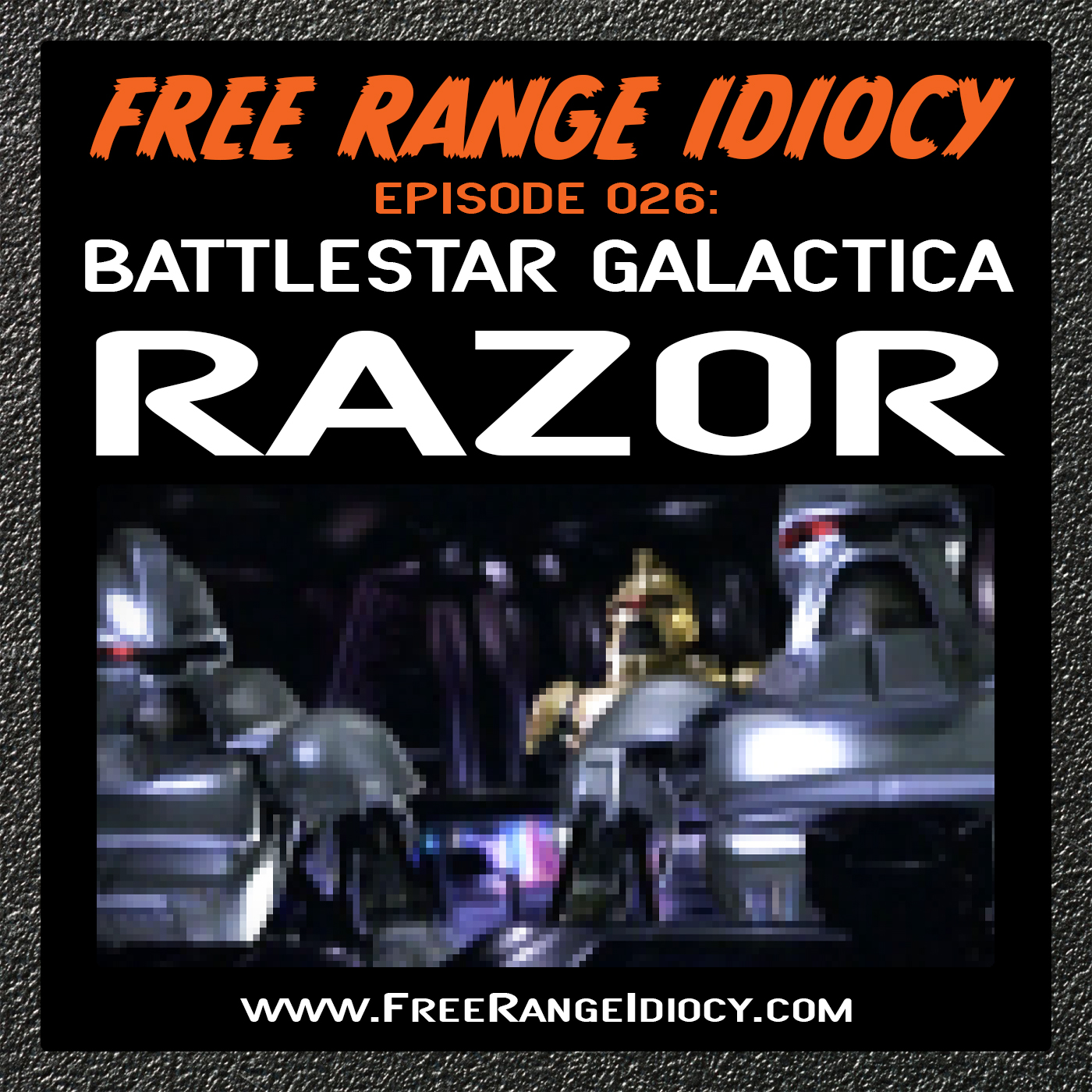 It's been awhile since we took a deep geek dive into one of our favorite TV shows of all time, so we figured it was time to get back to it. In this episode, we'll be discussing Battlestar Galactica: Razor, the prequel movie for the show's final season.
LINKS OF INTEREST:
- Here's the opening of Parks and Recreation with Ron Swanson and the coffeemaker.
- Here's some trivia about BSG: Razor, including the bits about theatrical screenings and the vocoder.
- Turns out former Presidents Bill Clinton and George H.W. Bush get along really well after being in office.
- And yeah, Tywin Lannister looks a lot like the hybrid at the end of his movie, doesn't he?
...AND ANOTHER THING:
TIM has been spending some quality time with his son and the LEGO Ultimate Collector Series, which is daunting for even the most stout-hearted geeks.
TODD recommends watching My First Name Is Maceo, a documentary / concert film with saxophonist and funk legend Maceo Parker, then going out and buying every album of his you can find. He has one coming out in June, and here's a taste.
FOLLOW US ON THE SOCIAL MEDIAS:
Did you love what you listened to? Fantastic - we love people with questionable taste that enjoy a couple chuckleheads cracking each other up. Follow us on Facebook, Twitter, Instagram, and now YouTube for more of the internet funny.
Be sure to subscribe to our podcast on Podbean, iTunes, or Spotify!