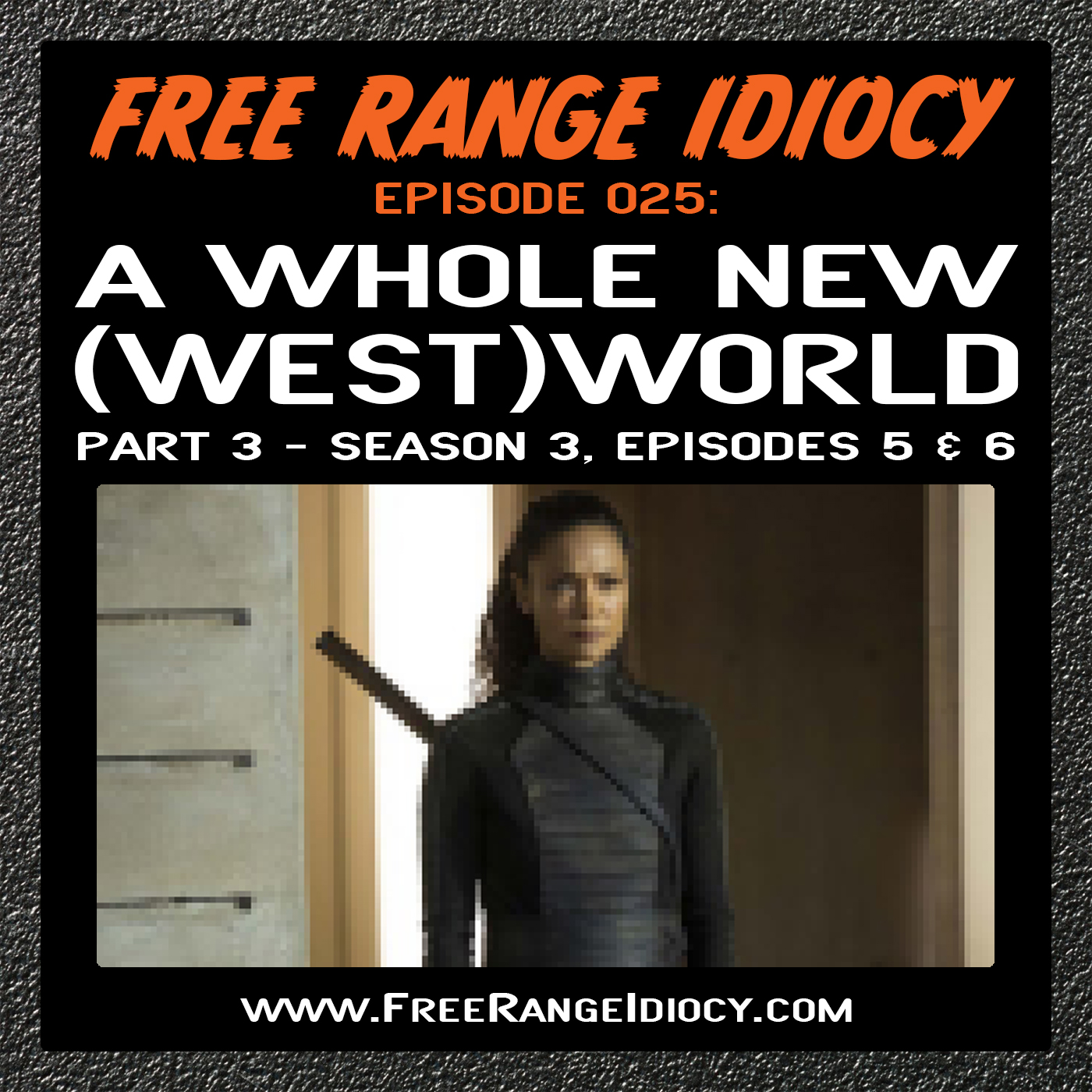 Guess who's back... back again... Okay, so we're not that cool, but since this episode is being posted late, we're hoping a nice chuckle will endear us to you. Did it work? No? Oh well. We're back with our take on episodes 5 and 6 of Westworld. If you're not caught up, be sure to watch 'em before listening because we're not holding back on spoilers.
LINKS OF INTEREST:
- Want to know some more about the legendary wrestling tag team, The Rock N' Roll Express? We got you covered.
- Here's a video of Howard Finkel's WWE Hall Of Fame induction where he explains his trademark intros.
- Here's the video of The Fink acting as CM Punk's personal announcer back at the 2011 Survivor Series.
- Please excuse Todd's error - the bad guy is the antagonist, the good guy is the protagonist - not the other way around.
- The actor who played the father of Charolette Hale's son (Jake Reed) was none other than Michael Ealy.
- Todd muffed the John Wick 3 quote. It's actually the Bowery King who says he's pissed off with John Wick agreeing, and here's the video evidence.
- Keenan Thompson is indeed the longest tenured SNL cast member (at 17 seasons), but he passed Tim Meadows a long time ago (who was on for 10 seasons). Second place is Darrell Hammond, who was a cat member for 14 seasons.
...AND ANOTHER THING:
TIM recommends watching Keenan Thompson's hilarious "What's Up With That?" sketches from SNL - in studio and at home versions.
TODD advises you to spend some quality time watching Vulfpeck live at Madison Square Garden.
FOLLOW US ON THE SOCIAL MEDIAS:
Did you love what you listened to? Fantastic - we love people with questionable taste that enjoy a couple chuckleheads cracking each other up. Follow us on Facebook, Twitter, Instagram, and now YouTube for more of the internet funny.
Be sure to subscribe to our podcast on Podbean, iTunes, or Spotify!