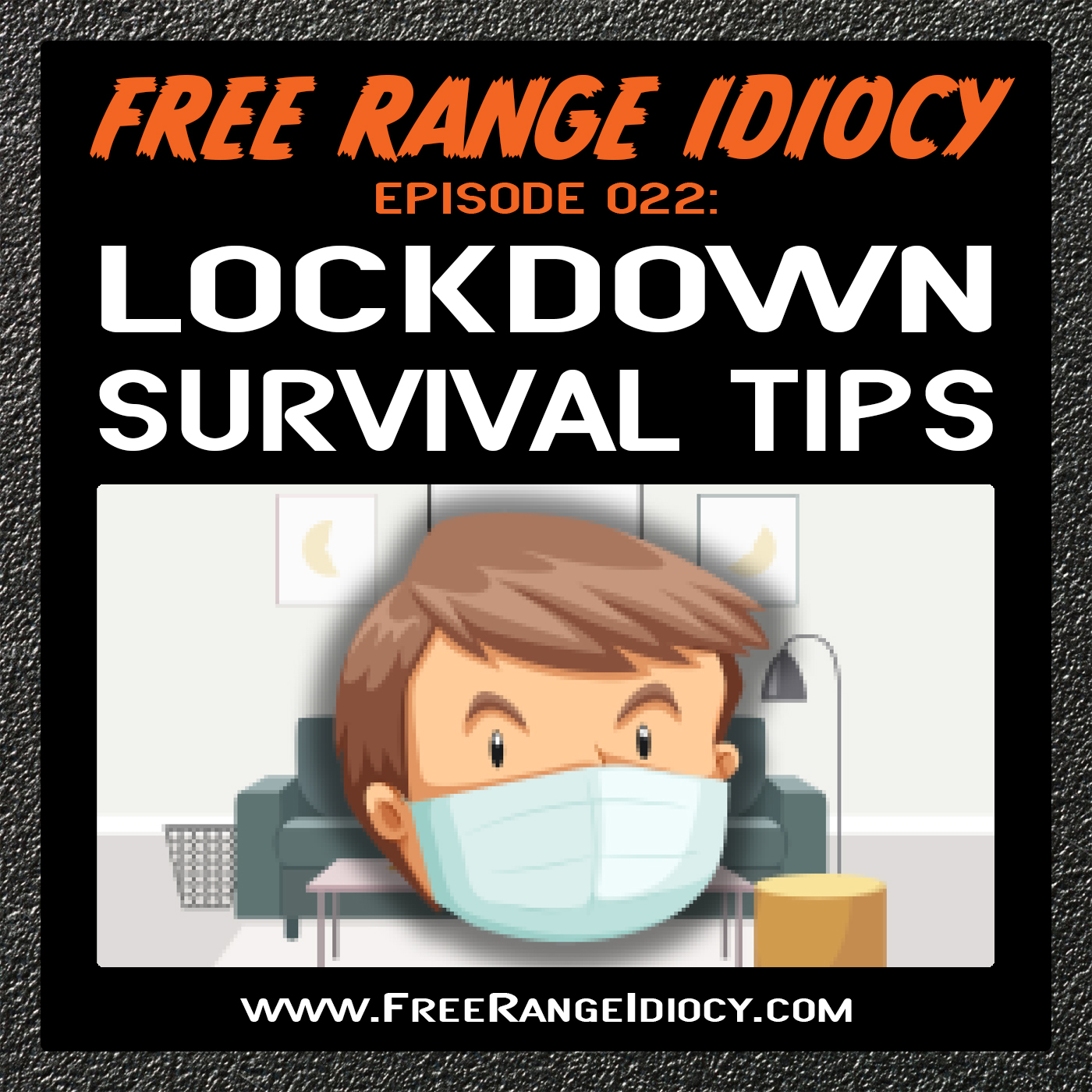 In this episode, we're going to share some things that we've been doing over the last couple weeks of social distancing to keep us going crazier than we usually are. Because like James Brown used to say, we don't know karate, but we dang sure know crazy.
To all the folks out there who are in essential jobs and out there working, please be safe and take care of yourselves. You're the glue that's holding this thing together and we appreciate each and every one of you.
If you need help during this time, here's a couple quick links we found:
- Coronavirus Resources (benefits.gov)
- A guide to helping and getting help during the coronavirus crisis (cnn.com)
Please note that we haven't thoroughly researched any of these - please check into them as you see fit and don't give anyone important personal information unless you're sure they are trustworth.
LINKS OF INTEREST:
- Never heard of the Hardcore Chair Swingin' Freaks? Well, let's remedy that for you
- Here's the "Make Before You Manage" blog post by Tim Ferriss
- If you're interested in The Thrawn Triology of Star Wars books, here you go
- One of the games Tim has been getting into (read: obsessing over) is Civilization VI, which you can check out here
- Another game he recommends you delve into (but maybe not too deep) is Eve Online, which you can check out here
- You should definitely check out the album Be-Be's Kids by the late, great Robin Harris - but the bit Todd was referencing is the "Picolo Player" segment (NSFW)
...AND ANOTHER THING:
Tim recommends the Marco Polo app as a good way to stay in touch with friends via video instead of text or email.
Todd recommends listening to Bill Withers Live At Carnegie Hall front to back, several times if necessary
FOLLOW US ON THE SOCIAL MEDIAS:
Did you love what you listened to? Fantastic - we love people with questionable taste that enjoy a couple chuckleheads cracking each other up. Follow us on Facebook, Twitter, Instagram, and now YouTube for more of the internet funny.
Be sure to subscribe to our podcast on Podbean, iTunes, or Spotify!