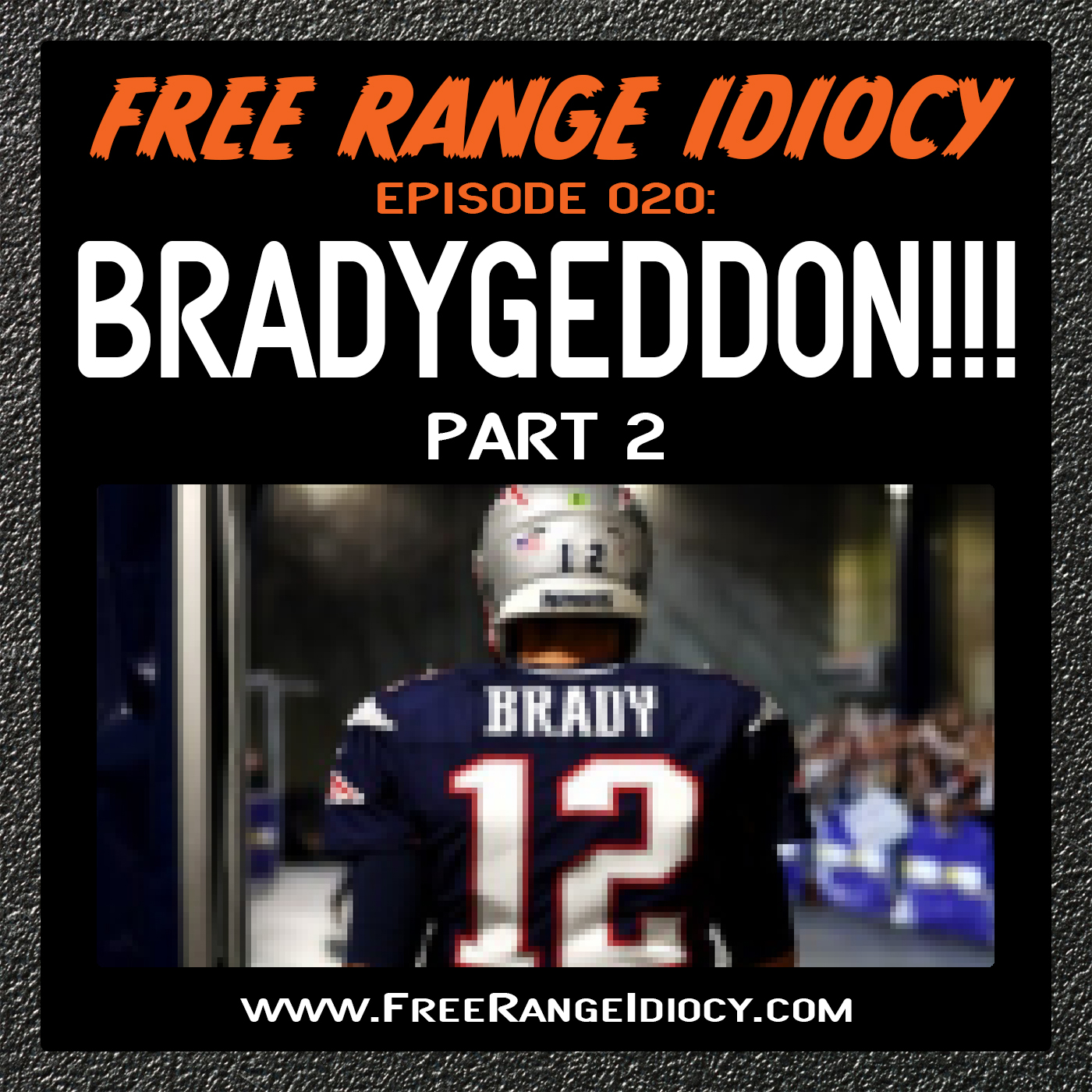 It's official, Bradygeddon has come to its inevitable conclusion and Tom Brady is no longer a member of the New England Patriots. As such, we figured it was a good time to do our first sequel and dive back into the madness. But this time, we brought along a lifeguard in the personage of musician and Tampa Bay Buccaneers fan Jason Ward. In this episode, we cover the best and worst case scenarios for both franchises for the upcoming season.
Jason Ward is the baritone sax player for the Maine-based band Rustic Overtones. He released his own solo album in 2018 called The Ultimate and Rustic Overtones released their own self-titled album in 2019.
LINKS OF INTEREST:
- Here's the details on Tom Brady's new contract with Tampa Bay
- Tom Brady's career stats and Jameis Winston's career stats in case you're interested
- Todd couldn't find that article about Paul McCartney and starting over with wings, but here's the Wikipedia article about the project for your reading pleasure
- Yeah, Doug Williams' performance in Super Bowl XXII was pretty good - he was 18 of 29 for 340 yards, 4 TD, 1 INT, and took home the MVP. His performance was also voted #5 of the Top 50 Super Bowl performances in 2016
- Looks like Mark Sanchez is retired after playing in 2018 for Washington.
...AND ANOTHER THING:
JASON is working on the follow-up to his 2018 solo album The Ultimate right now with his band, The West End Mules. Check out all of his music and news at JasonWardSax.com - his album is available on all streaming platforms like iTunes, Spotify, etc. and also buy his album on CD or vinyl from his website!
TIM recommends checking out Jackbox Games during this wonderful time when we're getting cabin fever and trying to find things to do besides glare at each other.
TODD passionately tells anyone who will listen that they need to check out Tower of Power's new album Step Up any which way they can. Also be sure to check out their video for "Look In My Eyes", their first music video in 30 years after their song "Credit".
FOLLOW US ON THE SOCIAL MEDIAS:
Did you love what you listened to? Fantastic - we love people with questionable taste that enjoy a couple chuckleheads cracking each other up. Follow us on Facebook, Twitter, and Instagram for more of the internet funny.
Be sure to subscribe to our podcast on Podbean, iTunes, or Spotify!