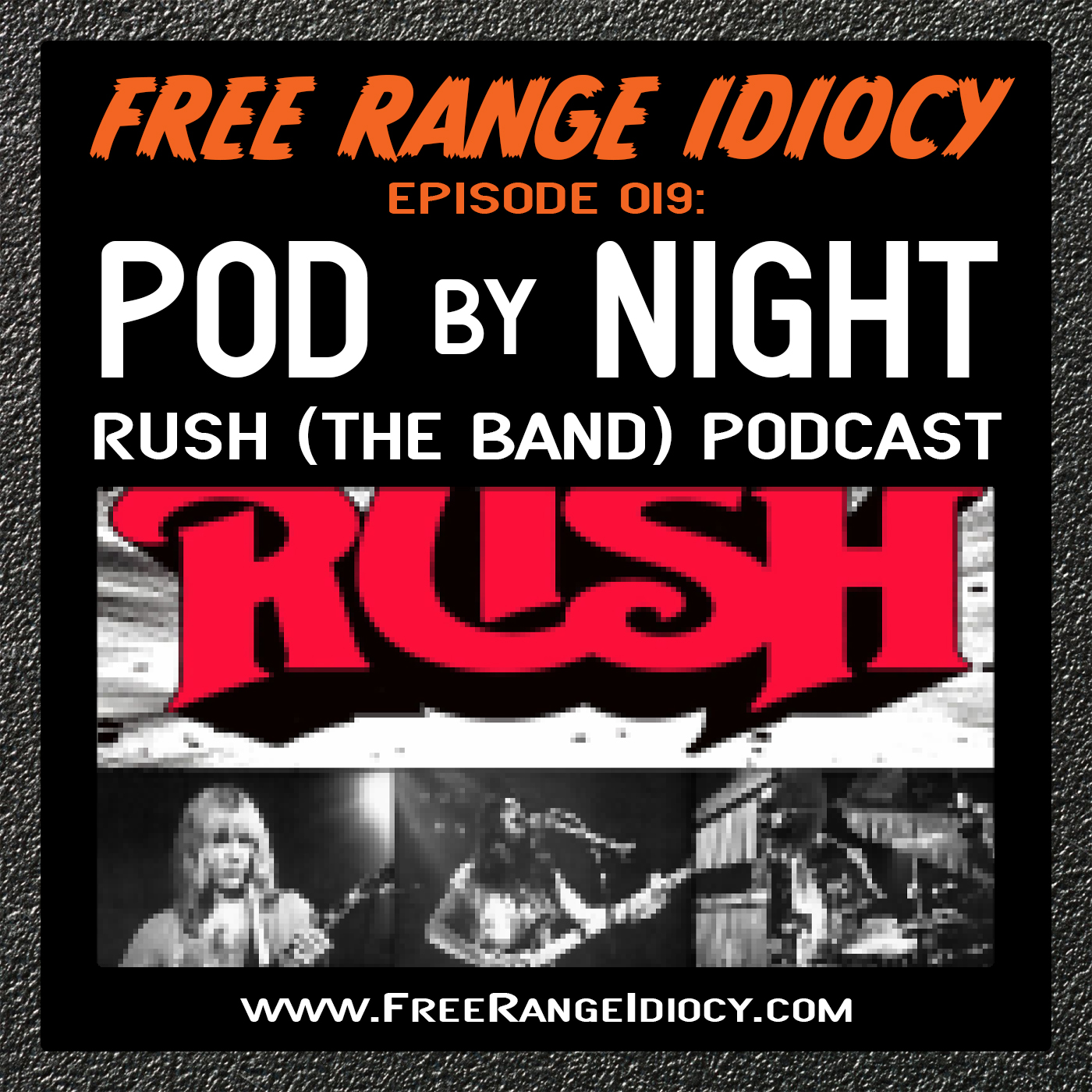 What happens when 2 dedicated Rush fans try to convert someone into the fold? Let's find out! During this wide ranging discussion, Tim and our guest Mike talk about their love for some of Canada's favorite musical sons and provide some entry points for Todd. 
This is actually a really cool episode where we of course focus on Rush, but also get into a fairly fun tangent on jazz trumpet player Clark Terry, whom it turns out we all some connection to as well. Enjoy!
LINKS OF INTEREST:
- Here's the trailer for the Rush documentary Beyond The Lighted Stage.
- Todd was being foolish when talking about U2 briefly during this episode... Of course Bono is the lead vocalist for the band, not Edge.
- Pretty sure this is the live version of "Working Man" from Cleveland that Tim was talking about.
- "The Weapon" live with the intro by Count Floyd.
- Here's a little bonus for ya... Neil Peart during Drum Solo Week on Letterman back in 2011.
- Clark Terry was THE MAN. Check out his bio on Wikipedia, his book, his movie, and the documentary Keep On Keeping On.
- Oh, and there's a couple version of his signature song "Mumbles"... How about a wicked old version from 1965 with the Oscar Peterson Trio? Here's one from 1985 with Woody Herman and the Young Thundering Herd. And here's one featuring Clark alongside the Queen of Soul, Aretha Franklin from 2001.
...AND ANOTHER THING:
Mike recommends checking out YYNot Band and Sea Shepherd
Todd advises you to get listening to the new album Apollo by Electro Deluxe
And Tim wants y'all to know that Westworld is back baby!
FOLLOW US ON THE SOCIAL MEDIAS:
Did you love what you listened to? Fantastic - we love people with questionable taste that enjoy a couple chuckleheads cracking each other up. Follow us on Facebook, Twitter, and Instagram for more of the internet funny.
Be sure to subscribe to our podcast on Podbean, iTunes, or Spotify!