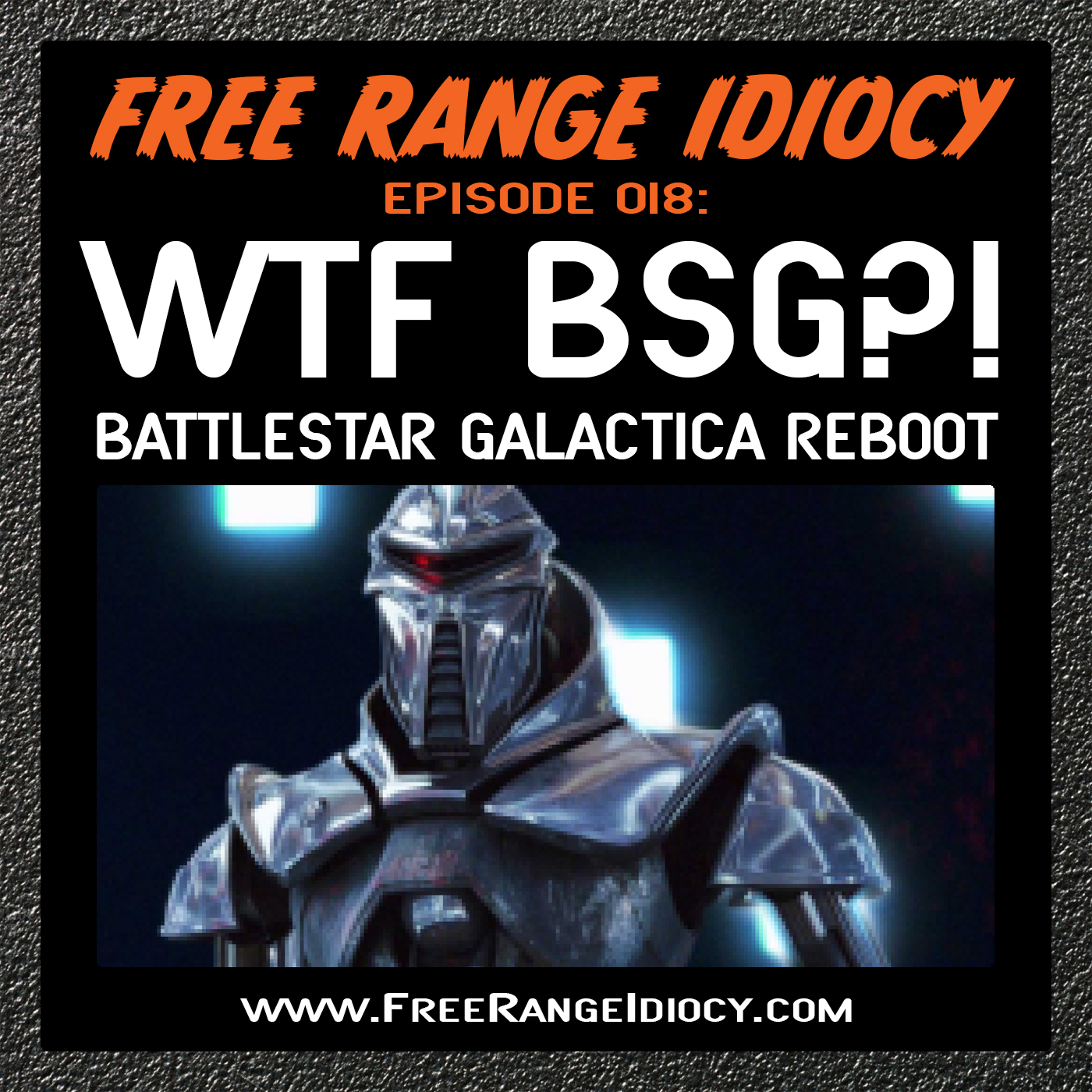 In this episode, we talk about the Battlestar Galactica ... thing ... that's happening on NBC's new streaming service. Though it's not a reboot, it supposedly won't share any cast, but takes place in the same universe as Ron Moore's BSG, and we have no idea when it'll actually be available to watch. So yeah... this one seems like it's humming along like a finely tuned machine. HOWEVER, that doesn't mean we can't spend some time wildly speculating about what it could be!
LINKS OF INTEREST:
- Here's the original Hollywood Reporter post about the new show from September 2019, then the latest article we found on Cineblend from February 2020, and then another one from Slashfilm in February 2020 for the sake of completeness.
- Welcome to another edition of "Tim Was Right, Todd Was Wrong"... Tim was closer to the truth about the time jump at the end of "Daybreak Part 3" (the final episode of Ron Moore's BSG) because it's a 150,000 year difference between the crew landing on Earth and present day, not millions of years as Todd claimed.
- Well, well, well... looks like SNL posted the old Eddie Murphy "James Brown Celebrity Hot Tub Party" in a decent resolution after all!
- And the most recent actor we thought who was no longer with us but turns out to be very alive was Dennis "I've Got 98 Acting Credits To My Name So Stop Calling Me Mister Belding" Haskins!
...AND ANOTHER THING:
Tim was very excited about Mile Davis' 1981 album The Man With The Horn, which features drummer Al Foster, saxophonist Bill Evans, guitarists Mike Stern and Barry Finnerty, Marcus Miller on bass, and others. Specifically, you ought to check out the track "Fat Time".
Todd thinks a deep dive into Keith Jarrett's The Koln Concert is well worth your time as well as reading some of the history behind the event and why it's considered a bit of a masterpiece.
FOLLOW US ON THE SOCIAL MEDIAS:
Did you love what you listened to? Fantastic - we love people with questionable taste that enjoy a couple chuckleheads cracking each other up. Follow us on Facebook, Twitter, and Instagram for more of the internet funny.
Be sure to subscribe to our podcast on Podbean, iTunes, or Spotify!