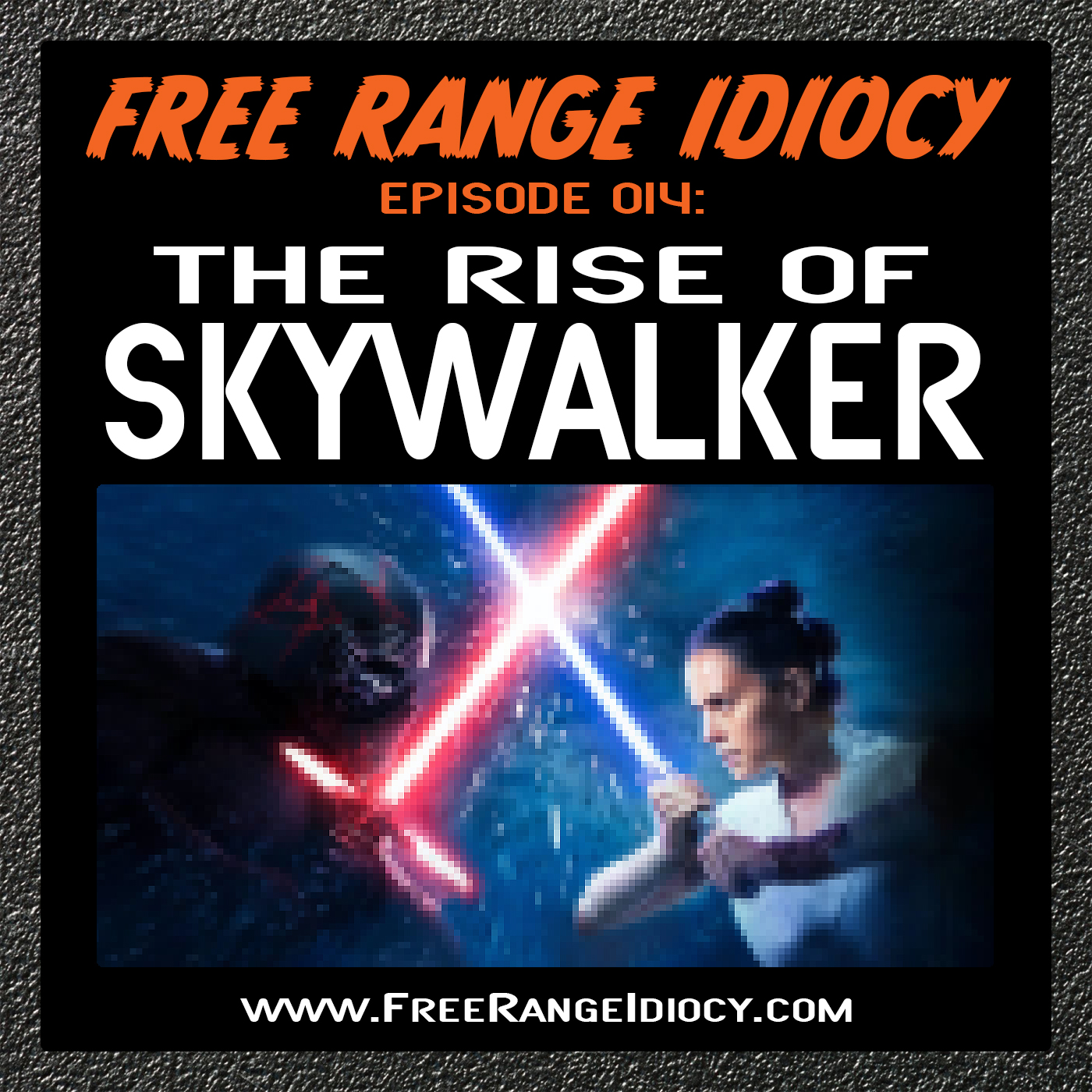 The dynamic duo of idiocy is joined by special guest Jimmy Dice of Scruffy Looking Podcasters (a weekly Star Wars podcast right here on Podbean) to dissect, digest, and digress on the topic of the end of the Skywalker Saga. We talk about what we liked, what we didn't, and where we'd place this film in the overall saga. Buckle up, we're about to make the jump to light speed.
LINKS OF INTEREST:
- Learn some more about author Timothy Zahn, who wrote the Thrawn Trilogy among others.
- The backstory of how Ian McDiarmid kept his voice in Return of the Jedi.
- Ian McDiarmid's "Roll it again" at Star Wars Celebration 2019 after the first showing of the Rise of Skywalker trailer.
- Yeah, the deaging on Jeff Bridges in Tron: Legacy was a bit creepy.
- The Reddit post in question regarding studio interference with the flick.
- Todd would like to clarify that he ripped the whole "Jedi class picture" line off from Marc Bernardin on the Rise of Skywalker spoiler episode of Fatman Beyond.
- The moment when Matt Smith became The Doctor.
...AND ANOTHER THING:
Tim enjoyed Recycled Percussion very much on his trip home to New Hampshire and would recommend checking out their charitable organization, Chaos and Kindness.
Todd recommends the book Neverwhere by Neil Gaiman.
James pointed us to the fantastic Etsy shop Black Sheep Rebellion, home of great artwork by Chris Hall.
FOLLOW US ON THE SOCIAL MEDIAS:
Did you love what you listened to? Fantastic - we love people with questionable taste that enjoy a couple chuckleheads cracking each other up. Follow us on Facebook, Twitter, and Instagram for more of the internet funny.
Also, be sure to follow Scruffy Looking Podcasters on Twitter and here on Podbean.