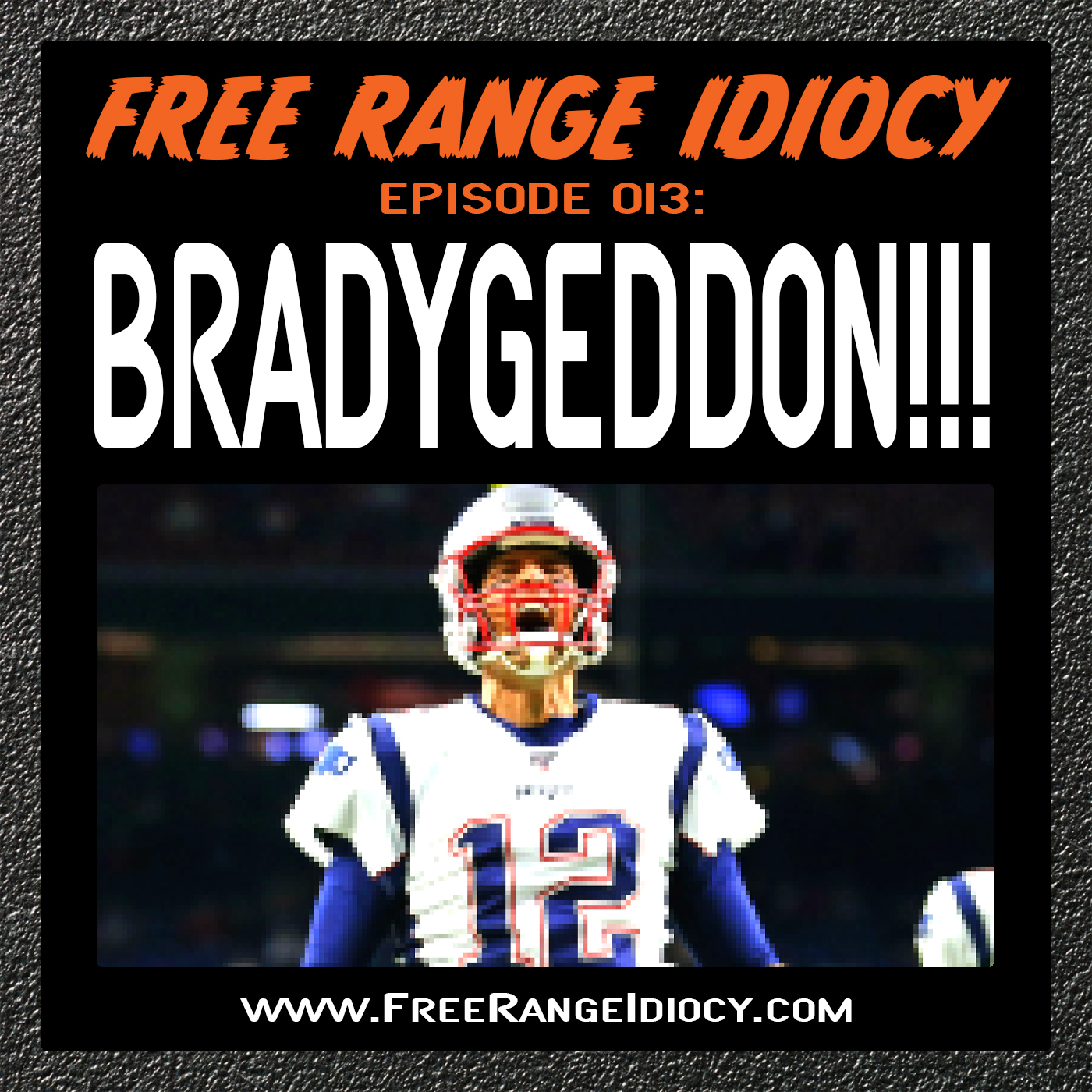 Going from sports entertainment to plain ol' sports, we explore the mental meltdown taking place in New England around the potential departure of Patriots franchise quarterback and New England folk legend, Tom Brady. We'll go over how we got here, what's happening, and the best/worst case scenarios for the Pats and Brady. Dig in!
LINKS OF INTEREST:
- Here's the Tom E. Curran article that started this whole mess.
- Correction: the Patriots have missed the playoffs TWICE during Brady's time as a starter. First time was after the 2002 season when they were 9-7. The second time was after the 2008 season when they were 11-5 with Matt Cassel at the helm when Brady was injured in the first quarter of the first regular season game.
- Here's the franchise stats for the Boston/New England Patriots and the career stats for Tom Brady.
- At the moment, the New England Patriots and Pittsburgh Steelers are tied for most Super Bowl wins at 6 each, with the Dallas Cowboys and San Francisco 49er's in the second with 5 each. The Patriots do hold the record for most Super Bowl appearances as a franchise with 11, with Pittsburgh, Dallas, and Denver in second with 8 each.
- The Patriots hold the record for consecutive games won (regular season and playoffs combined) at 21 (2003-2004). They also had an 18-game win streak (2007-2008) and have a 16-game regular season win streak (2007).
- Joe Montana wound up in Kansas City by trade. The 49er's traded Montana, safety David Whitmore, and a 1994 third round pick to the Chiefs for their 1993 first round pick (18th overall).
- Some information on the net worths of Gisele and Tom Brady.
- No, Chicago Bears head coach Matt Nagy never played in the NFL, although he did spend six seasons in the Arena Football League. The Brett Favre back-up Todd was thinking of was Craig Nall. Incidentally, Nall's five career touchdown passes are approximately four more than we thought he'd have.
- Here's a link to The Big Lead post about potential Tom Brady replacements in New England.
...AND ANOTHER THING:
- Tim highly recommends both the book version of Moneyball by Michael Lewis and the movie Moneyball starring Brad Pitt.
- Todd advises everyone to download and buy the physical CD of the new album Self-Titled by Rustic Overtones immediately.
FOLLOW US ON THE SOCIAL MEDIAS:
Did you love what you listened to? Fantastic - we love people with questionable taste that enjoy a couple chuckleheads cracking each other up. Follow us on Facebook, Twitter, and Instagram for more of the internet funny.