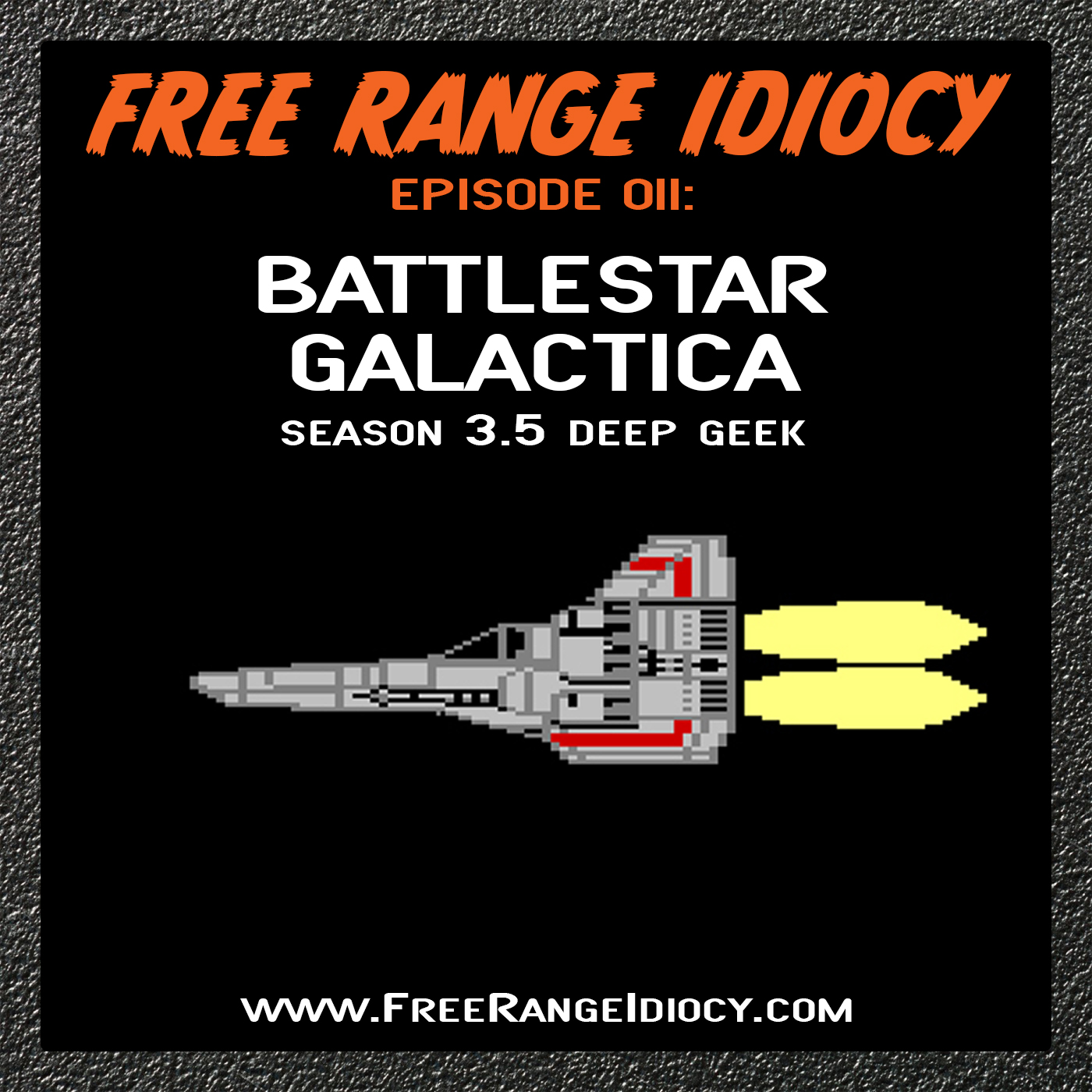 Tim and Todd are back with another deep dive into one of their favorite geek topics, Battlestar Galactica! In this episode, we'll be talking about our favorite episodes from the second half of season 3 with some slight detours into Westworld, professional wrestling, and the films of Spike Lee. Strap yourself into your Viper, grab your headphones, and get ready for launch!
LINKS OF INTEREST:
- Our apologies once again to Tahmoh Pennikett for one of us spacing on his name... again. 
- The actor who played Da Mayor in Do The Right Thing was the wonderful Ossie Davis. Interesting bit of trivia, Ossie was co-starred in one of the most oddly heartwarming movies Todd has watched, Bubba Ho-Tep, where he joins forces with Bruce Campbell (playing a geriatric Elvis Presley) as they fight back against an Egyptian mummy come back from the dead. And yes, it's just as delightfully weird as it sounds. 
- The actor who played the doctor in "The Woman King" and Senator Kelly in X-Men and X2: X-Men United? That'd be the prolific Bruce Davison, who's acted in 268 films to date, including James Maine in Titanic 2. For those of you who didn't know they made a sequel to Titanic... they didn't, it's just as bad as you'd think it'd be, and you're welcome.
AND ANOTHER THING:
- TIM: The sixth season of Silicon Valley which is currently streaming on HBO GO.
- TODD: The Reboot Roadshow with Kevin Smith and Jason Mewes or just check out Jay & Silent Bob Reboot at your local theater. Here's the red band trailer, so be forewarned that there's a dump truck full of bad language and objectionable material to follow. Enjoy!
FOLLOW US ON THE SOCIAL MEDIAS:
Did you love what you listened to? Fantastic - we love people with questionable taste that enjoy a couple chuckleheads cracking each other up. Follow us on Facebook, Twitter, and Instagram for more of the internet funny.