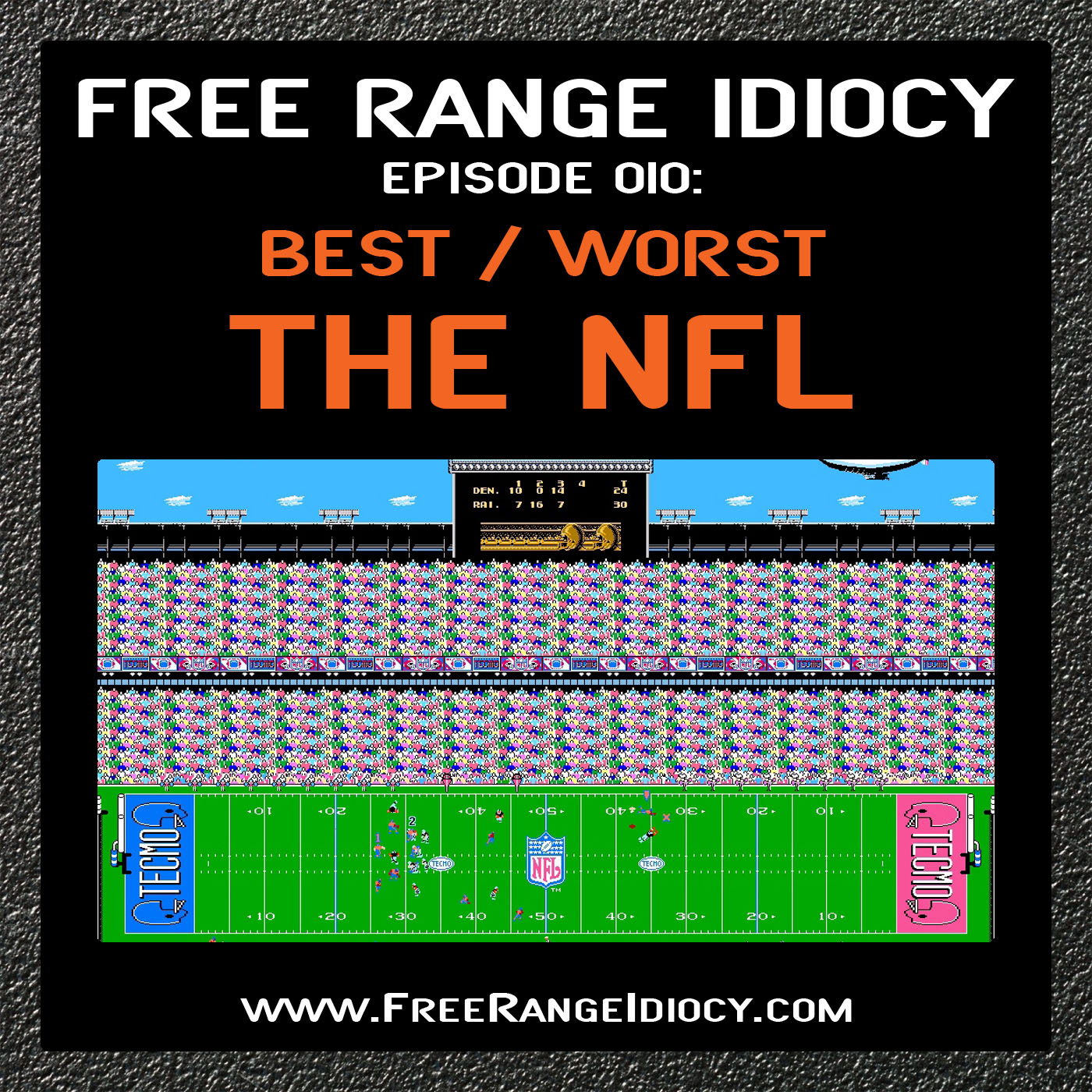 It's time to dissect one of America's favorite institutions and talk about the best and the worst of the National Football League. In this episode, we discuss all the things that make the league a fun and entertaining watch as well as all the things that bug us to no end. 
LINKS OF INTEREST:
- Here's the return of the Dudley Boyz on WWE RAW in August of 2015.
- In case you're wondering who Iron Mike Sharpe is, here he is up against The British Bulldog back in 1992.
- Some documentation on the Oakland A's winning 20 games in a row during the 2002 MLB season.
- Here's George Carlin talking about the differences between baseball and football.
- For the record, Anthony Munoz retired with 4 career touchdown receptions.
- Actually, four teams have never played in a Super Bowl - the Browns, Lions, Texans, and ... the Jaguars.
AND ANOTHER THING:
- TIM: It's the Great Pumpkin, Charlie Brown ... which we highly recommend buying on BluRay, DVD, VHS, and Beta.
- TODD: The Alchemist by Paulo Coelho
FOLLOW US on Facebook, Twitter, and Instagram for all the social media goodness that you deserve.